Contrary to popular belief that Office of Federal Contract Compliance Programs (OFCCP) publicizes all its settlements, the agency's webpage sheds light on quite a wide array of 2016 conciliation agreements that were uncommon, and never made it to the press.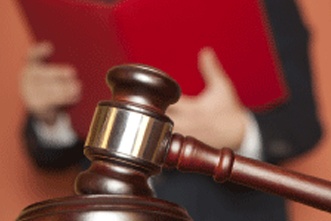 The website reveals white and male impacted class members in a few "failure to hire" cases resulting in financial remedies (Baker & Taylor, LLC, Schwan's Global Supply Chain, Inc., Pacific Seafood). In addition, 2016 also saw conciliation agreements regarding VEVRAA and Section 503 compliance issues, with settlements resulting from audits initiated by individual complaints on grounds of failure to engage in reasonable accommodation discussion (Bechtel Marine Propulsion Corporation), having discriminatory pregnancy related policies and practices, failure to conduct outreach efforts for Veterans and Individuals with Disabilities (Angelica Textile Services, Inc.), and failure to post jobs with state employment service delivery systems (ESDS) (C&S Wholesale Grocers, Inc.). Coca Cola Bottling Co. was also required to pay back pay and interest for retaliating against two impacted class members as a consequence of an earlier settlement with the OFCCP. Reynolds Consumer Products, LLC also settled with OFCCP because of its predecessor's policy of using criminal history to reject applicants regardless of the job relatedness of the conviction—a practice which OFCCP claimed resulted in adverse impact against Black applicants.
The takeaways for federal contractors are many.
One, make sure you are conducting adverse impact analysis using a favored group analysis, and not just looking at whether minorities or women are being negatively impacted by your employment practices.
Two, ensure any selection criteria used in the hiring process are job related and consistent with business necessity in accordance with the Uniform Guidelines on Employee Selection Procedures (UGESP).
Three, confirm you are listing all jobs with the state ESDS systems where the job is based.
Fourth, be sure your organization is conducting, documenting, evaluating, and retaining documentation of its outreach efforts for Veterans and individuals with disabilities.
Fifth, review all policies to ensure they do not discriminate against individuals with disabilities and ensure your reasonable accommodation policies and procedures are being followed by managers and supervisors. Keep in mind OFCCP can investigate a location based on an individual complaint.
It's too early to predict what types of settlements 2017 might bring, but paying close attention to recent OFCCP settlements is one way federal contractors can stay ahead of any compliance trends.
Stay updated on OFCCP activity by getting information delivered right to your inbox. Subscribe to this blog today!