Recently, Berkshire collected 27 handwritten "Get Well" cards, and 56 "Thank You" cards on behalf of the The National Remember our Troops Campaign (NROTC). In addition to the cards, Berkshire also donated $614 to this great cause! NROTC is a military and Veterans' charity dedicated to remembering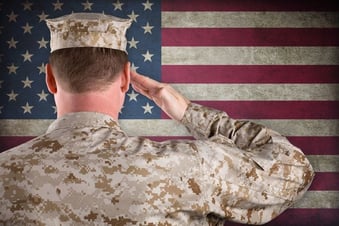 the service and sacrifice of all military service members and all Veterans and their families; supporting those in need and letting them know they're not forgotten.
NROTC is proactive combating major stress, PTSD, and suicide among service members and Veterans.
NROTC provides recreational therapy for wounded troops and Veterans, employment for unemployed Veterans and emergency financial aid to Veterans who are homeless or have fallen on hard times.
NROTC works to RAISE AWARENESS in local communities throughout our population, of military and Veteran's issues, and to provide ways for Americans to become involved in supporting our troops and Veterans.
This organization also provides food vouchers to Veterans and assistance with late mortgage or rent payments, utility bill turn-off notices, overdue auto loan and insurance payments, emergency dental treatment, and prescription drugs.
It was an honor for Berkshire to show appreciation for our troops and Veterans. We look forward to participating in many more philanthropic opportunities!