August 2-5 Berkshire Associates Inc. attended the 2016 ILG National Conference in Charlotte, North Carolina. The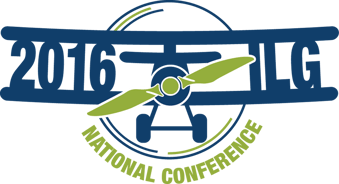 theme of this conference was "First in Flight: Soaring to New Heights in Compliance." From speaking during three sessions to hosting a jazz and art-filled event on a rooftop, Berkshire soared at this year's conference. Here's our 2016 ILG National Conference experience:
On Wednesday, August 3 Berkshire's Director of Regulatory Affairs, Lynn Clements , partnered with Michelle Duncan and Jennifer Seda of Jackson Lewis to discuss "How to Design and Implement a Strategic Applicant Tracking System." During this session, Lynn demonstrated how a well-developed applicant tracking system protects employers in OFCCP audits while still accessing the best candidates as quickly as possible. Attendees learned about information storage, how to effectively use screening questions and disposition codes, how and when to search for candidates, and when to administer pre-employment tests.
Al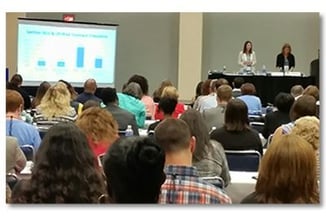 so on August 3, Lynn, alongside Berkshire's President, Beth Ronnenburg, SPHR, SHRM-SCP, presented "What Would You Do? Play Along as We Address Real World Affirmative Action Dilemmas." This interactive session allowed attendees to use electronic polling devices to analyze real life affirmative action (AA) predicaments, such as responding to the new scheduling letter, or overcoming manager resistance to hiring Individuals with Disabilities. Beth and Lynn then taught the pros and cons of different approaches to contemporary AA compliance issues and how those decisions impact an organization's compliance strategies.
Wednesday was a busy day for Berkshire, but the fun didn't stop at the sessions! Later that evening, Berkshire hosted an event full of art, culture, and inclusion on the glamourous rooftop of the Harvey B. Gantt Center for African–American Arts and Culture. With the Charlotte skyline as the backdrop, guests enjoyed a full cocktail bar, live music, catered southern cuisine, and a private showing the Center's art exhibits. In addition, artist Taylor Berman entertained guests by painting two original pieces throughout the evening. At the end of the night, with much anticipation, we announced the names of two lucky attendees who won Taylor's artwork! We had a blast!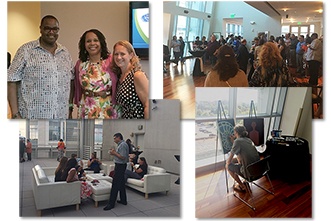 After an eventful Wednesday, Berkshire still had more to accomplish at the conference. Beth spoke again on Thursday, this time with Ivy Latimer from CVS Health. During this session, attendees were provided with insight into the merger and acquisition process from an AA/EEO perspective. Attendees were able to actively participate with a checklist which demonstrated everything from the due diligence step to the close of the transaction.
The sessions and our evening event weren't the only places Berkshire connected with attendees. During all four days of the conference, Berkshire enjoyed connecting and meeting with clients from all over the country at our exhibit hall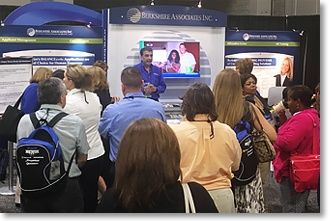 booth. In addition to great conversations, visitors to our booth walked away with valuable HR resources and cool prizes. We gave away flash drives with valuable information on compliance and HR trends, staplers, pens, highlighters, and Starbucks gift cards. Four lucky attendees even walked away with prizes; two with $200 Amazon gift cards and two with GoPro Cameras!
Berkshire had such an amazing time sharing our compliance expertise, enjoying a night off with other professionals, and meeting a variety of people at our booth. We look forward to the 2017 ILG National Conference!
Miss out on this year's conference? Berkshire has you covered! On Wednesday, August 17 at 2:00 p.m. Eastern, please join Lynn Clements, Director of Regulatory Affairs and presenter at the ILG National Conference as she recaps the most important takeaways from the conference. During this free wrap-up webinar Lynn will discuss:
What's New in Compensation, Pay Equity, and Pay Analyses
Managing Applicant Tracking
Advancing Diversity and Inclusion
OFCCP Trends and Audit Readiness