In 2014, Office of Federal Contractor Compliance Programs (OFCCP) proposed federal contractors file an annual Equal Pay Report, in response to President Obama's directive in Memorandum, Advancing Pay Equality through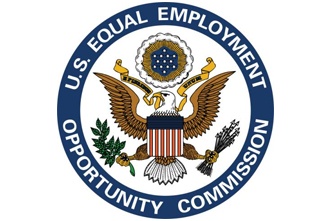 Compensation Data Collection—mandating contractors submit pay data. Emerging from industry feedback and contractor comments collected from the agency, OFCCP coordinated with Equal Employment Opportunity Commission (EEOC) to amend what we know as the Employer Information Report (EEO-1).
EEOC Proposes Changes to EEO-1 Report
In January 2016, EEOC announced proposed revisions to the EEO-1 Report. Under the EEOC's proposal, covered employers with 100 or more employees (50 or more employees if a federal contractor or subcontractor) would continue to file the data required by the current EEO-1 Report. Beginning in 2017, employers with 100 or more employees would also be required to include W-2 wage and total hours worked information when they file their report. The public comment period for the proposed changes closed April 1, 2016. Berkshire carefully examined the proposal, along with the current process, and submitted detailed comments to the EEOC. Berkshire also assisted the Society of Human Resources Management (SHRM) in preparing their comments, and a Berkshire client testified at the public hearing.
Berkshire Makes Suggestions to Ease Burden on Employers
Berkshire filed over 17,000 EEO-1 reports, on behalf of employers, in 2015 alone. Using our extensive EEO-1 preparation and data gathering experience, Berkshire evaluated the proposed requirements, assessed demands, and made suggestions on ways to ease the potential burden imposed on employers. Read Berkshire's full comments here. For more information on the proposed changes, please contact Berkshire at 800.882.8904 or bai@berkshireassociates.com.