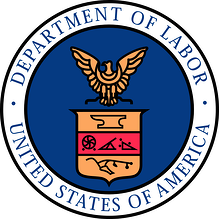 With Office of Federal Contract Compliance Programs' (OFCCP) new regulations going into effect this year, federal contractors and subcontractors are in for a year full of change.
The biggest concern on contractors' minds is how and when to implement the new Section 503 and VEVRAA regulations. Contractors with plan dates after March 24, 2014 are less fortunate than those with plan dates prior to the effective date. If the plan date is after March 24, 2014 then the record collection portion of the regulations goes into effect in 2014. If the plan date is prior to March 24, 2014 the contractor can wait until 2015 to begin collecting Protected Veteran (PV) and Individuals with Disabilities (IWDs) data. In either case, it would be best to get started on collecting the data as soon as possible to ensure everything is implemented properly and running smoothly.
As the year progresses we are sure to see more and more emphasis on the implementation of the new regulations in OFCCP audits. OFCCP is also moving full speed ahead with some other rulemaking initiatives that have been overshadowed by the release of the new regulations. Its aggressive agenda for the first five months of 2014 includes moving forward with an Advance Notice of Proposed Rulemaking (ANPRM) in January for a new compensation data collection tool. This is the next step following the ANPRM released on August 10, 2011. OFCCP's goal is to create a tool that will identify contractors that are most likely violating fair pay laws. They are also looking to use the tool to analyze compensation, both across locations of a single contractor and across an industry.
Three months later, they anticipate releasing an ANPRM to revise the affirmative action regulations for federal and federally assisted construction contractors and subcontractors. These regulations have remained largely unchanged since October 1980. According to the agency, the utilization goals for minorities and women are severely outdated and ineffective at analyzing today's construction workforce.
Lastly, one short month later, OFCCP intends to release yet another ANPRM to update its sex discrimination guidelines for contractors covered by Executive Order 11246. The updates will bring the rules in line with the two amendments made to Title VII, since the rules were originally published over 30 years ago.
This is an aggressive agenda, and coupled with the implementation of the new regulations, not all may be released this year. Still, contractors should buckle up and batten down the hatches as OFCCP will be keeping us on our toes once again.
For more information on any of the impending OFCCP updates, please contact a Berkshire compliance expert at 800.882.8904 or email bai@berkshireassociates.com.