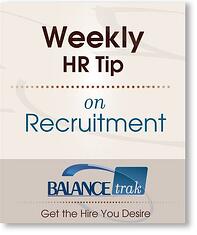 During the recruitment process it is important to avoid patterns of sameness. We naturally gravitate towards people with similar outlooks, personalities and dispositions, however a homogenous workplace can be detrimental to your organization. Hiring those similar to existing employees limits diversity, creativity and perspective. A group of employees with differing views increases problem solving, limits blind spots and avoids groupthink. When searching for the ideal candidate, it is important to hire a good cultural fit, but keep in mind the importance of unique backgrounds and varying experiences.
Here are some tips on how to avoid falling into a pattern of sameness in hiring:
When interviewing and selecting candidates, be open to new ideas and perspectives

Conduct outreach and recruitment in a variety of places; do not rely on one or two sources
Look for candidates who complement the strengths and weaknesses of existing employees
Focus your company culture around shared values as opposed to shared interests or similar personalities.

Employees who exude the company's culture tend to stay longer at the company because they are happier, respect their colleagues, and believe in the company mission.
For more recruitment tips, read "Nine Tips to Increase Diversity in Recruitment," or "What Cookouts Teach Us About Diversity in the Recruitment Process."
For more information on effective diversity recruitment strategies, please contact Berkshire Associates at 800.882.8904 or bai@berkshireassociates.com.