This guest post is by Lydell C. Bridgeford, a Reporter-Editor in the Employment Law Reference Unit at Bloomberg BNA, a a leading source of legal, tax, regulatory, and business information for professionals.
March 16 — Government contractors should be aware that the Labor Department's Office of Federal Contract Compliance Programs remains focused on addressing hiring and pay discrimination during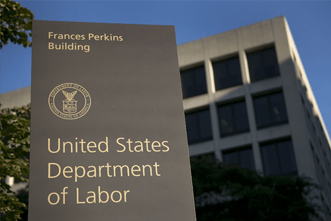 compliance audits, even though the next administration may pursue different priorities in this area, an attorney said March 15.
"It's hard to be a federal contractor, and it's not going to get easier," Lynn Clements, director of regulatory affairs at Berkshire Associates Inc., a Maryland-based human resources consulting firm, said at the Society for Human Resource Management's Employment Law and Legislative Conference. During the George W. Bush administration, she served as acting director and deputy director of the OFCCP's Division of Policy, Planning and Program Development.
Judged against previous administrations, the Obama administration has issued a lot of executive orders affecting the labor and employment practices of government contractors, Clements said. A new presidential administration may decide to get rid of some of the new mandates that expand the workplace rights of federal contractor employees, she said.
Federal contracting regulations are "one of the areas in which a change in a presidential administration is really felt, particularly if there is a change in party affiliation," Clements said. Even though "it may be a little difficult for a new administration to roll back" some requirements in those executive orders, "it's not impossible because executive orders can be rescinded," she added.
60-Day Deadline Becomes Factor
During a presidential election year, most administrations aim to have proposed regulations finalized by the end of November due, in part, to the Congressional Review Act, which allows Congress 60 days to consider a final regulation, Clements said. In such a year, a rule published with less than 60 legislative days remaining in the congressional session could carry over to a new president, who could sign or veto the motion.
Some key proposals still on the table that will affect federal contractors' labor and employment practices include the OFCCP's sex discrimination rules under Executive Order 11,246 (18 DLR AA-1, 1/28/15), the Equal Employment Opportunity Commission's revisions to its annual Employer Information (EEO-1) Report to require pay information from employers (19 DLR AA-1, 1/29/16), and the Labor Department's measure to expand paid sick leave to federal contractor employees (36 DLR AA-1, 2/24/16).
Brush Up on Internet Applicant Rule
During the presentation, Clements also discussed some trends emerging in recent compliance reviews conducted by OFCCP auditors. For example, some compliance officers are no longer assuming that a contractor correctly applied the Internet applicant rule.
In 2005, the OFCCP issued the Internet applicant rule (41 C.F.R. §§ 60-1.3 and 1.12) to address recordkeeping requirements for individuals who submit résumés or applications to any federal contractor who "considers expressions of interest made through the Internet or related electronic data technologies" (194 DLR AA-1, 10/7/05). Under the rule, job candidates must meet a four-prong definition of "internet applicant."
Contractors apply the rule to screen out job seekers who do not meet basic qualifications for a position.
More auditors are starting to have a better understanding of the Internet applicant rule and are "asking some good and tough questions" about how the rule is applied, Clements said. An auditor may challenge an employer's decision to remove certain job seekers from the hiring process, she said, finding that those individuals fall under the Internet applicant rule.
Compensation Focus Continues
Clements urged contractors that are scheduled for a compliance evaluation to prepare themselves for questions about the company's compensation practices.
"Get your compensation practices in order. We are consistently seeing compliance officers asking to speak to a compensation manager who can explain how compensation is determined within the establishment under review," she said. Auditors want to understand "the factors that drive pay," such as whether "starting pay is negotiable or not," Clements said.
During a compliance evaluation, auditors also are looking at employees' total pay, which is consistent with the EEOC proposal to collect compensation data from employers, she said. Besides base pay, both agencies will consider other types of compensation, such as bonuses, commissions, and overtime, in determining unexplained pay disparities, Clements said.
If the EEOC's pay proposal is finalized, employers most likely will need to update their information technology infrastructure involving human resources information and payroll systems to satisfy the new data collection requirement and obligations, she said. "You need to think about what is your plan for increasing your resources," she said.
Although the OFCCP continues to focus on compensation issues during an audit, the agency still remains committed to uncovering hiring discrimination, Clements said. The majority of its monetary recovery comes from allegations of hiring bias, she said.
"Remember, with the OFCCP, it's not always about women and minorities negatively impacted" by employment practices, Clements said. Last year, some cases involved hiring discrimination against men and whites, she said. OFCCP "is following the numbers and not assuming that the protected groups are females and minorities," she added.
The agency, however, "will be hampered by a budget decrease, so contractors can expect lengthy audits to continue," Clements said.
She told conference attendees to regularly review their HR policies and practices to ensure compliance with the new regulations covering federal contractors.
To contact the reporter on this story: Lydell C. Bridgeford in Washington at lbridgeford@bna.com
To contact the editor responsible for this story: Heather Bodell at hbodell@bna.com