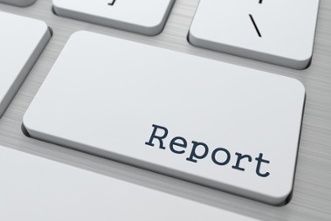 The 2017 EEO-1 report will be due March 31, 2018. Because the Office of Management and Budget (OMB) placed a hold on the compensation data component (Component 2), all employers with 100 or more employees and all federal contractors and subcontractors with 50 or more employees will only report the race/ethnicity and gender of employees by Equal Employment Opportunity (EEO) category this reporting cycle. This is the same information that has been reported in previous years. In a change, however, all filers must select a workforce snapshot date during the 4th quarter of 2017 (October, November, December). Below are four important items all employers need to consider when filing their 2017 EEO-1 Report.
Determine the workforce snapshot date to be used. There are several factors to consider when choosing a workforce snapshot date. Employers with large seasonal workforces may want to pick a date before the beginning of any significant hiring activity. Employers with busy times at year-end or the beginning of the calendar year may want to pick an earlier snapshot date so the information can be gathered prior to that busy season starting. Another consideration may be whether it would be beneficial to pick a date closer to the snapshot date used in 2016 to provide more consistency with previous years' reporting.
Ensure data integrity. Now is a good time to confirm the data to be reported is complete and accurate. Have all employees been assigned EEO codes in your human resource information system (HRIS), and are those EEO codes correct given the employee's specific duties and responsibilities? Are assigned EEO codes consistent among individuals who perform the same work or hold the same title? Is the race/ethnicity and gender of all employees available? Is the worksite location for every employee identifiable? If not, now is the time to make those updates.
Review NAICS codes. The Equal Employment Opportunity Commission (EEOC)uses the North American Industry Classification System (NAICS) for classifying individual business locations by type of economic activity. Employers may want to review their existing NAICS codes and validate that each of their establishments are properly reported to the correct industry. The NAICS codes may differ for different locations of the same company depending on the primary business function for the specific location. For example, a manufacturing location may have a different NAICS code from the establishment where Finance is located.
Filing Type 6 or Type 8 Reports. Multi-site employers with locations of less than 50 employees should decide if they will file Type 8 or Type 6 reports for those smaller locations. Type 8 reports categorize employees at the location by race, gender, and EEO job category and can be used for locations of any size, other than headquarters. Type 6 reports only list the establishment name, address, and number of employees for each physical location where fewer than 50 employees work. Employers must seek permission from the EEOC to change reporting types, but there may be good reasons for using a Type 6 report for small locations, particularly if a pay data reporting requirement is ever finalized.
Berkshire Associates files EEO-1 reports for many of our clients. If you would like assistance filing your 2017 EEO-1 Reports or with developing a strategic plan about the important considerations discussed above, please contact your Account Representative or call us at 800.882.8904.