The U.S. Government Accountability Office (GAO) recently completed a review of the Department of Labor's Office of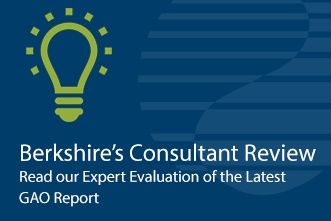 Federal Contract Compliance Programs (OFCCP). The GAO's review included an assessment of OFCCP's supply and service scheduling process, its compliance review process, and its outreach and technical assistance.
As part of its review, the GAO spoke with representatives of industry groups and civil rights/advocacy groups, analyzed the files of some closed compliance evaluations representing all regions and varying outcomes, and interviewed contractors. In addition, GAO interviewed OFCCP staff and reviewed OFCCP documents used to conduct and manage compliance evaluations to ensure they are in compliance with standards for internal control in federal government.
The GAO provided OFCCP with the following recommendations:
Make changes to the contractor scheduling list development process so that compliance efforts focus on those contractors with the greatest risk of not following equal employment opportunity and affirmative action requirements.
Develop a mechanism to monitor AAPs from covered federal contractors on a regular basis. Such a mechanism could include electronically collecting AAPs and contractor certification of annual updates.
Make changes to the current scheduling list distribution process so that it addresses changes in human capital and does not rely exclusively on geographic location.
Provide timely and uniform training to new staff, as well as provide continuing training opportunities to assist compliance officers in maintaining a level of competence to help ensure quality and consistency of evaluations across region and district offices.
Review outreach and compliance assistance efforts and identify options for improving information provided to federal contractors and workers to enhance their understanding of nondiscrimination and affirmative action requirements to ensure equal employment opportunities for protected workers.
Assess existing contractor guidance for clarity to ensure that contractors have information that helps them better understand their responsibilities regarding nondiscrimination and affirmative action requirements to ensure equal employment opportunities for protected workers.
The results of the GAO review did not reveal any unknown issue or concerns that have not already been raised by the contractor community. However, there were a few interesting takeaways. OFCCP noted the recently-revised EEO-1 report would "provide more detailed information on federal contractor compensation disparity patterns"—which the agency plans to use to "strengthen" its selection process. The reality of the situation is this data will not likely be in the hands of OFCCP until late 2018, meaning it could first be used for scheduling purposes in 2019. Moreover, even if the EEO-1 pay data is used for scheduling, many AAP and compensation experts do not believe the compensation data collected will be useful for targeting non-compliant contractors.
The most significant takeaway was the recommendation that OFCCP institute a mechanism to monitor AAPs on a regular basis, including through some sort of annual certification or electronic collection of AAP data from all contractors. What went unsaid in the GAO report is that OFCCP's Executive Order 11246 regulations already contain a provision, 41 CFR 60-2.31, which provides that contractors must submit an AAP Program Summary to the OFCCP on each "anniversary date" of the contractor's AAP. Since OFCCP never prescribed the format of this report, it would first need to publish the format of the report in the Federal Register before it could require annual filings of a program summary. OFCCP indicated it would "fully explore the operational implications and funding requirements" of this GAO recommendation. So contractors stay tuned—you may be providing OFCCP with information about your AAP on an annual basis!