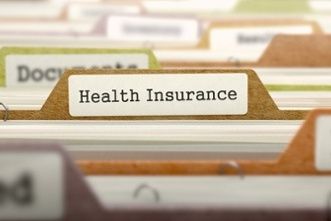 On August 22, 2017, a federal judge in the District of Columbia ordered the Equal Employment Opportunities Commission (EEOC) to reconsider its rules regarding Employer Wellness Program incentives as they relate to compliance with the Americans with Disabilities Act (ADA) and the Genetic Information Nondiscrimination Act (GINA).
Many employers' health plans offer incentives for employee participation in wellness programs tied to their health plans or penalties for non-participation. These are usually in the form of a reduction in premiums for participation or premium increases for those who do not participate. Despite the ruling, the judge did not vacate the rules stating any change will disrupt employers and employees.
This all started back in May 2016 when the EEOC announced its final ruling stating employer wellness programs that offer incentives of up to 30% of the "lowest cost self-only" health plan for "voluntary" participation in employer sponsored wellness programs did not violate the ADA or GINA. The ADA prohibits employers from discriminating based on disability and "generally" restricts employers from asking about medical information from applicants and employees. GINA prohibits discrimination in insurance and employment on the basis of genetic information, including that information for family members and dependents. The EEOC's revised rules harmonized the ADA and GINA requirements with the Affordable Care Act (ACA) and the Health Insurance Portability and Accountability Act (HIPAA).
In October 2016, following the May 2016 ruling, AARP filed a lawsuit against the EEOC stating wellness programs that ask medical- and disability-related questions in return for an incentive to reduce the cost of healthcare premiums were inconsistent with the intent of the ADA and GINA. As the incentive programs stand, employees would be required to disclose personal information that could result in discrimination based on disability status or genetic information to participate. AARP questioned how the EEOC set the 30% threshold and argued that non-participation could cost employees thousands of dollars and therefore should not be viewed as "voluntary" under the ADA or GINA.
The judge ordered the EEOC to reconsider its regulations, finding that the agency had not provided any concrete analysis to support its decision to use a 30% threshold as the divide between permissible voluntary incentives and impermissible involuntary penalties. The judge declined to vacate the rules immediately because this would be "likely to have significant disruptive consequences," leading to confusion for employers on whether their plans were compliant and whether they had to collect or refund dollars to employees. The judge also stated that immediately vacating the rule would not take back information already disclosed.
Employers are not required to make immediate changes to their employee wellness programs as the regulations are still in effect during the EEOC's reassessment. However, employers who use voluntary wellness incentives may want to review those programs proactively and will want to closely monitor EEOC developments in this area.
To continue to stay updated on EEOC news, subscribe to this blog.