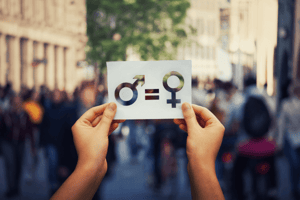 Based on feedback from the OFCCP's town hall sessions, stakeholder meetings with contractors' human resources managers and other individuals involved in OFCCP compliance regulations, the agency announced their plan to focus on three areas:
Training
Communication
Trust
According to the recent announcement, the agency believes focusing on these three areas will respond to the themes they heard in the meetings and to the recommendations published in the 2016 Government Accounting Office (GAO) report, Strengthening Oversight Could Improve Federal Contractor Nondiscrimination Compliance.
The action plan is categorized into three initiatives:
(1) Review and enhance contractor compliance assistance materials

(2) Assess and improve the quality of contractor and compliance officer training and education

(3) Increase transparency and communication with agency stakeholders
Some of the deliverables the agency will produce under these initiatives are:
Technical Assistance Guides for Supply & Service, Academic Institutions, and Construction Contractors

Infographics for the Internet Applicant Definition and Recordkeeping

Mega Construction Tools and Resources

What Federal Contractors Can Expect, a 'bill of rights' type booklet
In addition, the agency has said it has or will create standardized and written training protocols for Compliance Officers, a Contractor Recognition Program, and revitalization of the Ombudsman Program. Going forward OFCCP will also issue Predetermination Notices in compliance evaluations where discrimination findings may exist to give contractors the opportunity to respond prior to issuing of Notice of Violations.
OFCCP states "Although an enforcement agency, we are committed to providing compliance assistance that will help federal contractors understand and comply with their legal obligations to provide employees and jobseekers with equal employment opportunity and not discriminate in their employment practices." The Agency is showing that it is listening to contractors and appears to be delivering on its promise to work more collaboratively.
The Action Plan announcement can be found here on the Department of Labor's website.