Recorded: 2015
Duration: 63 minutes
Cost: Free
Presenter: Lynn Clements, Director of Regulatory Affairs
On September 24, 2013, Office of Federal Contract Compliance Programs (OFCCP) published a Final Rule in the Federal Register, making changes to the regulations of Section 503 of the Rehabilitation Act and the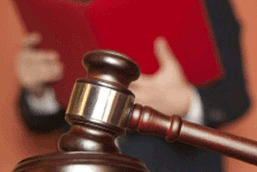 Vietnam Era Veterans' Readjustment Assistance Act (VEVRAA). The new regulations went into effect March 24, 2014 and the highlights of the regulations included:
Establishment of a 7% utilization goal for qualified Individuals with Disabilities
Incorporation of the EO Clause
Requirement of contractors to invite applicants to voluntarily self-identify
New data collection requirements
Requirement of contractors to allow access to records
It has now been one year since the new regulations went into effect and it is imperative organizations are ensuring compliance, and an understanding of the enforcement of these regulations. Recently, Lynn Clements, Berkshire's Director of Regulatory Affairs, presented a free webinar, "One Year Older—How OFCCP is Enforcing the New 503 and VEVRAA Regulations." During this webinar attenddees learned proven strategies for 503 and VEVRAA compliance in OFCCP audits including:
Best practices for soliciting disability and Veteran status
Tips on evaluating outreach and recruitment practices, personnel processes, and mental and physical job requirements
How to respond to the new scheduling letter requirements
How OFCCP will review your compliance
View this free webinar today and learn how OFCCP is reviewing compliance with the revised Section 503 and VEVRAA regulations!
For additional information on OFCCP compliance, please contact Berkshire at bai@berkshireassociates.com, or 800.882.8904.