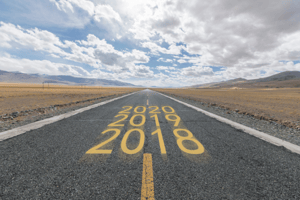 In February of 2018, we posted a prediction blog: What Can Federal Contractors Anticipate in OFCCP Audits? How did we do now that 2018 is coming to a close?
Prediction 1: "OFCCP… will surely be making some changes"
At the beginning of the year, Ondray Harris was OFCCP director and we expected him to make some considerable changes. He issued his first directive in February before stepping down from his position at the end of July. While many of OFCCP's changes were started under Harris, the majority came to fruition once Acting Director (now Director) Craig Leen took the reins. Almost immediately after stepping into his new role in August, OFCCP issued a flurry of directives—a total of ten in four months! So, this prediction mostly came true: OFCCP made considerable changes, but they were implemented under a different director!
Prediction 2: "Expect a friendlier and more collaborative OFCCP"
The agency has shown a considerable shift from "compliance enforcement" to "compliance assistance" this year. Starting in the first quarter, OFCCP starting inviting contractors who received a CSAL to a Compliance Assistance Seminar. The agency also hosted Town Hall events to gather feedback and released a Contractor Resource portal. In order to boost the level of trust, communication, and education between the agency and contractors, OFCCP announced a Memorandum of Understanding with the National Industry Liaison Group (NILG). Finally, under one of Leen's four points of focus—recognition—we saw the announcement of plans to create a contractor award recognition program. So, we will say this prediction came true!
Prediction 3: "Fewer audits in 2018…[but] audits will be lengthier, deeper, and more intense."
Despite fewer resources within the agency, we still saw plenty of audit activity in 2018. CSAL and scheduling letters were sent in March and September, and we've even seen some sent now at the end of the year. We also haven't necessarily seen that audits are lengthier, deeper, and more intense. Instead, we've seen another one of Director Leen's four points of focus—efficiency—through quicker reviews of plans that do not have potential violations. OFCCP has expressed their expectation that contractors are developing their annual plans in a timely manner, setting restrictions on audit submission extensions, and seeming to shift focus to more audits that are closed quickly if there are no potential indicators. Therefore, this prediction didn't pan out quite the way we thought!
Prediction 4: "OFCCP…to focus on transparency"
In April, OFCCP released a memo that shed some light on one of their great mysteries—how establishments are selected for a review. Then in August, the agency released a bulletin about what to expect from the agency moving forward. Finally, in a surprising change, OFCCP released the CSAL lists on the FOIA Library. So, even though this prediction was made under the leadership of Former Director Harris, transparency became one of Director Leen's four points of focus—and one we saw come true significantly!
As we get ready to make our predictions for 2019, subscribe today for the latest updates!