As companies struggle to address the implications of "the Great Resignation," effective recruiting strategies are more crucial than ever in 2022.
In competing with other organizations to find the best candidate, your company must be willing to invest in the recruiting process. Investing the right way means more than just flooding social media, your website, and career-building sites with job openings. As successful companies know, having a varied and creative approach to recruiting that incorporates multiple strategies is a must. Read on for five of the best ways to bring in your ideal candidates:

1. Consider the group approach
Instead of interviewing one at a time, why not bring in eight candidates at once? This is a strategy some firms like H-E-B Central Market use to gauge how prospects behave within a group. As part of its unique hiring process, H-E-B Central Market has a group of recruits try unusual foods and interact with other interviewees, according to Houston Business Journal. This is because, as a grocer, the company is looking to hire individuals with a passion for food.
"We do this entire process because our No. 1 asset is people," Pat Brown, General Manager of the Central Market in Houston, told Houston Business Journal. "It's to our own advantage."
2. Don't let current employment dissuade you
In the world of professional sports, it's against the rules to recruit players already under contract with other teams. But there is nothing stopping you from seeking your ideal candidate, even if that person is already employed, reported Bloomberg. Video game startup Red5 took the time to find 100 perfect candidates and then recruited each one intensely, sending over iPods and individual messages.
3. Think beyond the standard channels
Most organizations know to use LinkedIn, Facebook, and other social media to post job openings. But the ones that separate themselves are willing to go through other channels. In 2006, The New York Times ran a piece which described Quicken Loans' recruiting tactics, which included scouring shopping malls for employees and managers with the right attitudes and personalities.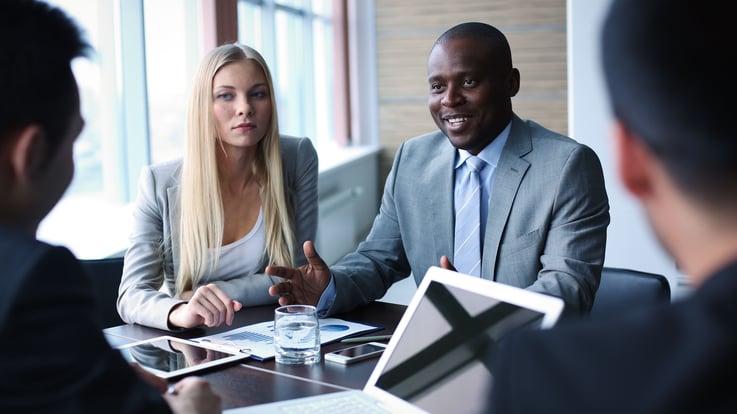 4. Tell the world about your referral policy
A recent research study from Dr. John Sullivan and Associates showed top firms hired one out of three referrals. This means employee referrals are worth looking into, and the best companies make sure employees are rewarded for passing them along. Referral programs play a dual role—they help bring in qualified, talented hires, and they let current employees know their input is valued.
5. Take advantage of the latest platforms
In many cases, the best option is to find a system specifically designed to aid your recruiting process. An applicant tracking system can consolidate your recruiting information in a streamlined, easy-to-use database. These platforms make it easier for HR professionals to organize résumés, align with regulatory conditions, and quantify their efforts.
These are just a sampling of approaches that successful companies use to find the right candidate. Creativity is the name of the game—the more you diversify your efforts, the better your chance of standing out from your competitors.