It's difficult to successfully recruit for your company if your strategy is constantly changing. This issue could be due to a number of reasons—manually reading and responding to résumés, consistently evolving HR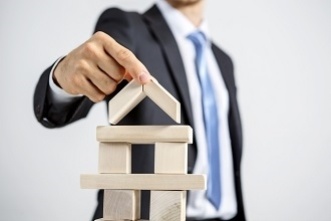 department, and a lack of budget, to name a few.
Every HR professional should have a clearly developed strategy to position him or herself to hire the best, quality talent available.
A four step process
James Breaugh is a professor of management at the University of Missouri-St. Louis. He penned an article for the Society for Human Resource Management which has four clear-cut steps every company should adopt as a means of effective recruiting:
Establish purpose: How many people need to be hired? How long can the process take? What type of employee are you trying to hire?
Create the blueprint: What type of people are you targeting—experienced workers or college grads? Are you recruiting locally or nationally? What will be the finite process for each candidate?
Recruit, recruit, recruit: Put your strategy to the test by sending out your job listing.
Review statistics: Which region did you see the most qualified hires come from? How can you improve the speed of your next campaign? What could you have done differently, if anything?
By following these four steps, every department will have its own strategy that can be duplicated. In theory, the results should be identical across the board.
Recruiting in the digital age
Much of the reasoning behind a massive amount of recruiting variables at one company is simply because the process is still being manually completed. Not only is doing everything by hand inefficient, it's very time-consuming as well.
Breaugh provides a foundation businesses can branch off of to create their own, unique recruiting strategies, but the underlying theme is key. Automation is the best way to develop a thorough and sound strategy that will unify a department.
"The most important step in Breaugh's process is evaluation."
Perhaps the most important part of Breaugh's process is the final stage—evaluation of practices. While this is possible through logging every decision made by hand in a manual process, an applicant tracking system (ATS) automates data collection. This makes it an incredibly powerful tool for an HR department.
When it comes down to it, every hiring decision is prompted by the impact it can have on the business. This is why ERE Media recommended keeping in mind two key metrics that should help evaluate the process—revenue loss and project delay. If you're hiring process is too long, or disorganized, it could have an effect on both.
An ATS allows HR professionals to post simultaneously to nearly 100 different job boards, which vastly reduces the amount of time spent filing said listings. Along with automating candidate responses, the amount of time saved through using the system means more time can be spent interviewing and reviewing data that will eventually transform future hiring decisions.
It's time to step into the digital age—ditch the manual process and create a uniformed recruiting strategy for your business with the help of an ATS.