As recruitment and HR professionals, it is important to not only continue proven methods of success, but to also take a look at new trends and learn how to properly implement them. According to industry experts, here are some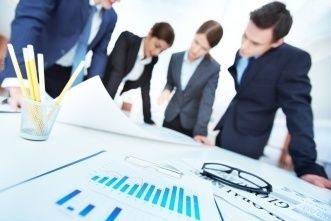 of the top recruitment tools and ways to integrate them into your hiring process:
Videos as a Recruitment Tool
According to SHRM, "The rise of the visual web is reinforcing the notion that every picture tells a story, prompting organizations of all sizes to transform many traditional HR functions through the use of video tools." Videos are an awesome way to display workplace culture, engage potential candidates, and provide easily accessible information about your industry. The use of videos is key to attracting top talent. Not only does its use give your company an innovative and trendy edge, it can allow potential candidates to get a feel for what it is like to work for your organization. Videos should be posted to your company website. With the continued popularity of social recruiting, videos can be posted to social networks—offering a visual experience of company culture.
In addition, the use of video to conduct interviews is also becoming a popular HR trend. Two-way video interviews eliminate travel time and cost, and are recordable and shareable—making them a new and convenient way to get to know candidates. Video interviews also offer proven efficiency. Rhonda Barrison, Recruitment Manager of Main Line Health, a network of hospitals and health care centers, says "The use of video interviewing has cut down the many phone calls, messages, and emails between the recruiter and the candidate." Larry McAlister, Vice President of Global Talent Management at Equinox, says "We can review five videos per hour, which enables us to quickly move through the candidate pool and eliminate the phone screen." The use of videos during recruitment is a growing trend and is predicted to continue to be on the rise.
Social Media Recruitment
Most advice for social media as a recruitment tool is geared toward job seekers. They are advised to keep their online profiles polished and professional, as well as do their best to convince employers who might come across their profiles that they are the best candidate for a position. This same advice needs to be geared towards organizations. It's imperative for employers to remember not only are you looking for great employees, but job seekers are looking for great organizations to be a part of. According to SHRM, "quality candidates are in the driver's seat and job seekers today are more sophisticated job shoppers." Promote your company's culture and employer brand through pictures, videos, client and employee testimonials, and the best industry related content. Give job seekers a positive view on your organization, and make your organization a go-to for top talent. To improve brand awareness, take advantage of the exposure groups and forums provide—and encourage active recruitment with employees.
Groups and forums on social media networks are communities within websites where people come together to share thoughts, trends, and advice on a specific topic. These communities are a goldmine for employers because they give them direct access to top talent—as well as create the perfect platform to promote their organizations. Not only can employers express their employer brand in these groups, but it's also an ideal place to post job openings, articles, and industry advice. To demonstrate how to properly navigate avenues for recruitment on social media, Berkshire created this great white paper, "The Impact of Social Media on Targeted Outreach."
The Use of Data Analytics
The use of data analytics will always be an HR trend. The ability to analyze and collect data allows new insight and pattern prediction not only for customers and potential candidates, but also for current employees—leading to improved recruitment and retention strategies. With data collection and specifically, big data, the totality of available information provides valuable information revealing meaningful patterns and correlations in data. According to Steve Lowisz, CEO of Qualigence International, a recruiting and recruitment research firm, "Mass amounts of data can now be analyzed with higher speed, producing quicker results. Recruiters should make it a top priority for 2016 to understand the storing of data and its effect on hiring." When managing talent, data analysis can help employers improve jobs for current employees, and how to attract top talent.
HR Technology
While receiving numerous résumés and applications after posting a job is a good thing, it can lead to hours of sifting through qualified and unqualified candidates. An applicant tracking system (ATS) streamlines this process through the use of features such as keyword search, pre-screening, and scoring which make it easy to set aside candidates that do not meet job requirements. Other features like automatic email responses notify candidates of their status—improving both candidate experience and your employer brand. Recruiting and HR specialists should also take advantage of the data collection capabilities of an ATS to analyze source data and other valuable metrics.
According to Berkshire Associates' ATS expert, Michelle Whitehead, here are a few features to look for in an ATS:
Requisition management: The right ATS will streamline and manage job openings and the hiring cycle
Automated workflow: Be sure your ATS can automate basic procedures such as approvals, applicant status, as well as how, when, and where positions are posted
Applicant-facing tools: Your ATS should create an attractive, branded career page that is easy to navigate
Pre-screening and scoring abilities: An ATS should include features that help you easily find the most qualified job seekers, even through volumes of applications
Compliance: You should be able to configure your ATS to track, analyze, and report on applicant flow data based on OFCCP requirements
The world of recruitment and HR is constantly evolving to improve the efficiency of the hiring process. To keep you updated with the latest industry, and government-related trends, Berkshire is here to help. Here you will find everything you need to know about recruitment trends and how to hop onboard.