Federal contractors are required to make outreach efforts to protective groups as part of their Affirmative Action Plan (AAP). Many contractors believe this means posting their vacant positions with as many minority, women,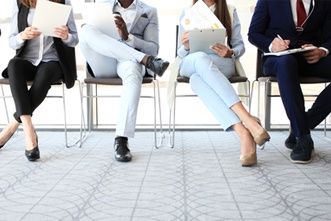 Protected Veterans (PV), and Individuals with Disabilities (IWD) focused groups as possible. Sure this advertises the positions to tons of potential applicants, but it also drives up the number of job candidates that recruiters need to review. Is this really the best use of advertising dollars and recruiters' time? More importantly, are these efforts yielding the diverse pool of qualified applicants contractors are attempting to attract? Many contractors forget the Section 503 and VEVRAA regulations also require contractors to evaluate the effectiveness of these efforts in attracting IWD and PV. Can a contractor honestly commit to evaluating each and every one of efforts being made each year?
As an HR consultant, I regularly help my clients with this very dilemma. I propose a different way of reaching out to the diverse pools contractors' desire. Instead of recruiting for job seekers, start recruiting for outreach organizations. Begin by researching organizations and conducting phone screens. Similar to recruitment, contractors need to get out from behind their computers and meet these groups face-to-face just like interviewing a job seeker. After narrowing down the pool to a select few, invite them to come into the facility where the jobs are located and give them a tour. Provide them with a realistic job preview so they can develop a pipeline of qualified applicants for your recruiters to interview.
Conducting outreach efforts in this manner is a little time-consuming during the set-up phase, but yields a plethora of benefits. More focused efforts such as these are likely to result in more qualified protected candidates, rather than a sea of job seekers—many of whom are not qualified or interested in the jobs you are trying to fill. A more targeted approach may also give protected job seekers a higher profile so they are more likely to get noticed by your recruiters. An intimate relationship between a contractor and outreach organization can also create a pipeline of qualified candidates. This reduces recruitment costs and the number of days it takes to fill a position. Think of how much money you'll save in advertising dollars if you only use reliable recruitment sources. It should go without saying that in the end it will help create diversity in the workplace and achieve AAP goals and objectives.
Still not convinced? Here is another thought. Each year contractors are required to evaluate each of their outreach activities for IWD and PV that occurred throughout the AAP year using the following four criteria:
Did the activity attract qualified applicants with a disability or Veterans?
Did the activity result in the hiring of qualified IWD or Veterans?
Did the activity expand outreach to IWD or Veterans in the community?
Did the activity increase capacity/capability to include IWD or Veterans in its workforce?
Would a contractor more likely be found in compliance if they only had to complete evaluations for a handful of targeted activities, or evaluations for hundreds or thousands of outreach activities? Contractors are already receiving requests in audits to submit their outreach evaluations to OFCCP—if the evaluation was not done contemporaneously with the outreach activity, it can be difficult for recruiters to recall the outcomes of these activities. This can be attributed to three factors:
A lack of documentation
The time lapse between the activity and the evaluation
Sheer volume of outreach activity making the activity rather insignificant in the evaluator's mind
It may be much easier to evaluate a handful of sources where you have intimate knowledge of the recruitment organization and have established an ongoing relationship. So contractors, the next time you think about an outreach activity keep this in mind— it's quality, not quantity, that counts.
If you are looking for a process which guarnatees compliance, check out Berkshire's outreach tracker, REACH.This outstanding application is free to all BALANCEaap affirmative action solution users, and makes tracking and documenting your efforts easy.
To learn more about effective outreach efforts, and how to strengthen your recruitment compliance process, please contact Berkshire Associates at 800.882.8904. You can also access this great article, "Assessing Your Veterans and Individuals with Disabilities Outreach Efforts."