By: Cindy Karrow, SPHR, HR Consultant, Berkshire Associates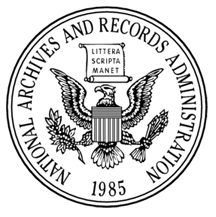 The Final Rules for Vietnam Era Veterans Readjustment Assistance Act (VEVRAA) and Individuals with Disabilities (503 regulations) were published in the Federal Register on Tuesday, September 24, 2013. The effective date for the changes is March 24, 2014. Federal contractors and subcontractors need to mark their calendar and fasten their seat belts—it is going to be a wild ride!
So, what does this mean to Federal contractors?
The final rules contain a lot of information about the changes federal contractors are required to make in their affirmative action programs (AAPs) and related activities. This includes:
outreach and recruitment efforts (also known as good faith efforts)
data collection
record retention and analysis
solicitation of voluntary self-identification
job postings and advertisements
the Equal Opportunity clause in contracts and subcontracts
goals and benchmarks
policy statements and postings
Translated, this means a lot of change in the next six months. Let's take a look at some of the major changes, and what contractors can expect.
When to solicit Disability and Veteran status—the times have changed, literally.
Asking applicants for their disability status probably tops the list of major changes. And quite frankly, this is causing quite a stir in the contractor community. The new rule requires job seekers be asked to identify whether or not they are an Individual with a Disability (IWD) as soon as they might be considered an applicant. Now, before you go adding an additional check box to your current self-identification forms, it is important to note OFCCP will be providing the form contractors will use to gather this information. Contractors will not be permitted to alter or combine the form with others. At the same time, contractors will be required to consider and make reasonable accommodations to any applicant who requests them.
Contractors are also required to give applicants the opportunity to self-identify as a protected Veteran. This will be a simple "yes or no" question. For example: "Are you a protected Veteran?" Yes or no. But stay tuned, OFCCP is providing suggested language for such a solicitation. For both IWD and Veterans this solicitation may take place at the same time you ask for race, ethnicity, and gender.
A few more things to make note of—the regulations will continue to require voluntary self-identification of Veteran status after an offer has been extended. Although that doesn't change, the Veteran categories have. This will require you to update your forms and other documents to ensure compliance and consistency.
Last but not least (as it relates to self-identification), contractors will also continue to solicit disability status at the post-offer stage. The revised regulations, however, do call for specific implementation steps moving forward. Here they are:
Within the first year of the new rule, contractors will need to solicit disability status for all employees—the assumption is an IWD may be more likely to self-identify once they are employed.
Contractors will need to resurvey their workforce for disability status every five years.
During the years in between the five years, contractors will need to remind their employees they may self-identify as an IWD at any time of their employment—just to be sure employees get the message.
Many contractors did not solicit disability status from applicants, pre- or post-offer, for fear of violating the ADA or generating complaints from IWDs who did not receive employment offers. The revisions to the 503 regulations require such solicitations, and explicitly state solicitation of disability status pre- and post-offer does not violate the ADA and its amendments.
The Disabled and Veteran's Narrative isn't just a narrative anymore!
The next big change comes in the form of data collection and analysis—this is where it gets fun (if you're a data person like me, of course). Essentially, the new regulations guiding self-identification give contractors access to more data and a better picture of what their applicant pool looks like—that is, if applicants self-identify as protected Veterans or IWDs.
Benchmarks and Veterans
An annual analysis of Veteran applicants is required to determine whether or not hiring is taking place for Veterans at a pre-determined rate. This rate is called a benchmark. Contractors may choose to use OFCCP's published eight percent as a benchmark, or conduct their own extensive analysis to determine a customized rate. Whichever route you decide to take, the rules do state the benchmark is not a goal or quota, and failure to achieve the benchmark will not result in a violation. However, failure to set the benchmark or analyze the applicant data may!
Utilization Goals and IWD
Data collected on IWDs who are applicants is analyzed in a similar manner, however, the goal (not benchmark) for IWDs is a utilization goal based on employee population in each of the contractor's job groups. OFCCP has mandated each job group be analyzed annually against a seven percent utilization goal for IWDs. It stressed this is an aspiring goal, and contractors will not be in violation if they fail to meet it. Similar to the Vets analysis however, a violation may occur if the goal is not implemented and the analysis is not performed.
This should all sound fairly familiar—since you have already been doing similar analyses as it relates to Minorities and Women.
Other new, exciting, and equally important updates!
The regulations also require a few more items worth mentioning. In addition to the items discussed above, contractors also want to be sure to:
Include a reference to being an Equal Opportunity Employer of Veterans and IWDs in all job postings and advertisements. Many contractors already use a tag line such as: EEO Employer M/F/D/V. It is unclear at this time whether that tag line will be sufficient, or if contractors will have to spell it out. Either way, the tag line must include a reference to all protected classes.
Update all language referring to Veterans to include the new definitions. Collectively all covered Veterans are called Protected Veterans. The categories that make up protected Veterans are now Active Duty Wartime or Campaign Badge Veteran; Armed Forces Service Medal Veteran; Disabled Veteran; and Recently Separated Veteran (three years after separation).

There is also a definition for Pre-Jobs for Veterans Act (JVA) Veteran which includes Special Disabled Veteran; Vietnam Era Veteran; and Recently Separated Veteran (one year after separation). Employees and applicants who are defined as Pre-JVA Veteran may file charges of discrimination based on this status.

Take the paperless route when possible. The new regulations allow for electronic posting of company policy statements about Veterans and IWDs, as long as the employer has proof employees have access to a computer and the electronic posting is accessible to them. This does not negate the responsibility for posting a physical document in the workplace.
There are many other parts to the new regulations which are too numerous to mention. Stay tuned as Berkshire provides helpful webinars, white papers, articles, LinkedIn advice, and workshops on these two topics. For more information, please contact Berkshire at 800.882.8904 or email bai@berkshireassociates.com.
Contractors are advised to read the publication in the Federal Register using these links:
VEVRAA: https://federalregister.gov/a/2013-21227