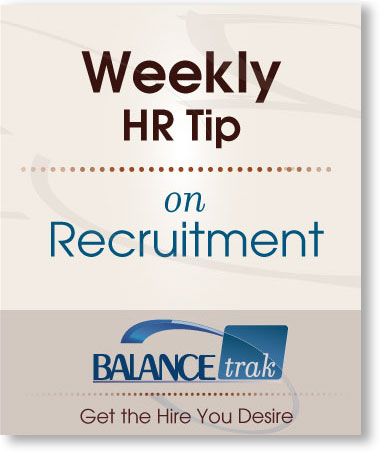 The new regulations on applicant tracking with regard to Veterans and Individuals with Disabilities have brought a lot of attention to applicant tracking and metrics. With this in mind, HR professionals who manage hiring in their organizations can benefit from using an automated tool to make applicant analysis more accurate. For example, in Berkshire's applicant tracking software, BALANCEtrak, clients are able to use the Requisition ID field to weed out applicants who don't need to be included in their plan, or find applicants who were missed. This is a great way to clean your applicant flow to make it easier to manage the data you need. Here are some BALANCEtrak Requisition ID tips:
Requisition Dates: Make sure each requisition closed with a hire during the current AAP year. Applicants with dates of hire before or after the AAP plan date can be removed from your applicant flow, but remember to capture them in the plan year of their hire.
Closed Without a Hire: Remove applicants from requisitions which did not close with a hire. You do not want to leave in applicants for review during an audit when they could have been scrubbed out. On the other hand, was the hired applicant left out of the applicant flow? Some companies forget to create an "Internal Successful" code for internal hires—don't forget to add these individuals to the applicant flow! This will also account for the fact the "Internal Successful" candidates are not in your New Hire table.
Multiple Job Codes: Be on the lookout for hired applicants in the same requisition with different job codes. Be prepared to provide explanations for how this is handled during your recruitment process. You can limit these cases by opening a new requisition when the criteria changes for the job.
Documents in Order: For each requisition, ensure your job description, position posting, interview process, and evaluation criteria are consistent with each other. Cohesive documentation is your best defense in an audit.
Applicants and Hire Match: Consider adding the Requisition ID to your New Hire table to ensure each New Hire is in the appropriate requisition in your Applicant table, and vice versa.
Now is the time to clean out your applicant data to ensure compliance with the new regulations. To see how Berkshire's BALANCEtrak can make this easier, please contact Berkshire Associates at 800.882.8904 or bai@berkshireassociates.com. Visit www.balancetrak.com to learn more.