"Her skin is too dark," "I disagree with their religion," "He was not born in the United States of America." If any of these statements were used to justify denying an applicant during the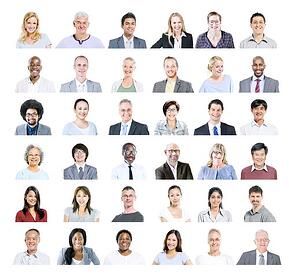 recruitment process, that particular organization would be labeled racist and a lawsuit would most likely follow. If asked, most, if not all, hiring managers would say they take every step to encourage diversity and nullify discrimination. With a recent case catching multiple organizations exemplifying discriminatory practices, it is time to ask, is there discrimination in your recruitment?
Jose Zamora applied for 50-100 jobs a day for six months and received zero responses and zero offers. One day, as an experiment, Jose dropped the "s" in his name, changing his name to Joe. Within a week, "Joe" received multiple replies, offers, and interview requests. Jose used the same résumé, same job experience, and applied for the same positions. The only difference was the elimination of the "s" in his name.
When asked his opinion on his experience Jose Zamora replied, "Sometimes I don't even think people know or are conscious or aware that they are judging even if it's by a name but I think we all do it all the time." Unfortunately, Mr. Zamora is correct. However, with acknowledgement of the issue, followed by a conscious effort to hire inclusively, we can scale down the occurrence of Jose Zamora's experience.
Here are some tips to avoid racism in recruitment:
Hire a diverse group of hiring managers

Have a consistent recruitment policy

Keep decisions on candidates documented

Educate and train hiring managers on diversity recruitment
To keep your company's hiring efforts compliant and thriving, be sure to address possible issues in your recruitment process, and encourage diversity and inclusion in the workplace. For more tips on diversity in the workplace read "Nine Tips to Increase Diversity in Recruitment."
For more on DEI services, visit our main DEI page.