Let's face it, no matter who becomes the next President of the United States, it's bound to impact the Human Resources profession—it always does. Right now, the Presidential nominee race is coming down to the wire. One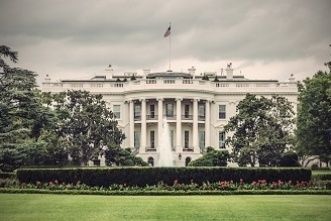 candidate has been chosen already, and the other will be decided on soon.
The next President very well could shake things up, particularly when it comes to employment law. Now's the time to educate yourself on how each person's policies could impact your professional interests.
Republican candidates:
Donald Trump, R., NYC
Just recently, Ted Cruz and John Kasich announced they would be leaving the race, making Trump the presumptive Republican nominee. Trump has hired and led thousands of employees and several successful—and not so successful—businesses during his long career as a business mogul. He has yet to pick a Vice President.
When it comes to the job economy Trump has many aspirations, though he has yet to provide any thoughts on what type of legislation he would pass to achieve his goals:
Consistently touts his experience when it comes to hiring and creating jobs, according to OnTheIssues.org
Believes rebuilding America will create 13 million jobs
Isn't a proponent of raising minimum wage, but rather increasing the available job opportunities
Wants to bring home jobs currently outsourced to China, Japan, Mexico, and Vietnam
Asserted, in 2015, the real unemployment rate was 20 percent—not 5.6 percent as reported by the Bureau of Labor Statistics (BLS)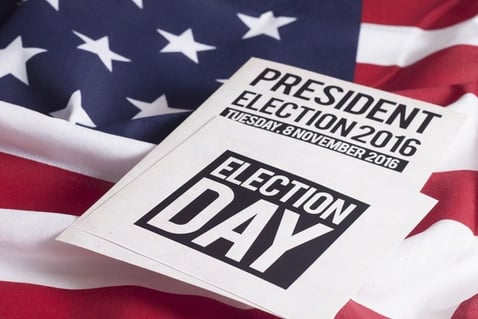 Democrat candidates
Secretary of State Hillary Clinton, D., NY
Clinton returned as the front runner of this year's election after losing to President Barack Obama in 2008. According to Bloomberg, she has a sizable advantage over Sanders in total delegate count. She currently has 2,165, opposed to Sanders' 1,357, and a total of 2,383 delegates are necessary to secure the nomination. Clinton has gone on the record numerous times when it comes to her stance on jobs and the economy, though most of her views stem from her 2008 Presidential bid, OnTheIssues.org reported:
Stated in 2015 she wanted a $12 minimum wage
Voted yes in 2008 to extend unemployment benefits to 59 weeks
Supported bill in 2009 that would stop gender discrimination in pay
Wanted to bring jobs back from China in 2007
Senator Bernie Sanders, D., VT
Sanders has been the yin to Clinton's yang. He has garnered most of the younger vote, though still trails Clinton substantially in the polls. Both Democratic candidates have many years of experience in Washington, D.C., though polls at the beginning of May are in Clinton's favor. Sanders also has a long history of going on record with his comments about job creation and the economy and has voted similar to Clinton on many legislative proposals, according to OnTheIssues.org.
Believes a $15 minimum wage will help more than it will hurt
Said in 2010 he wants to extend unemployment benefits if the unemployment rate reaches over 7.2 percent
Voted 'yes' in 2008 to extend unemployment benefits to 59 weeks
Feels middle class is disappearing, despite efforts from Obama
It will be interesting to see how the candidate who is ultimately elected to become the next President will affect the economy. Since 2010, the unemployment rate has dropped from around 10 percent to 5 percent, according to the BLS. The job market has become candidate driven, prompting recruiters to use technologies like an applicant tracking system (ATS) to control the influx of opportunities and résumés.
Before casting your ballot in November, make sure to read up on all the candidates' values. Your vote could directly impact the type of work you see and accomplish over the next four to eight years.