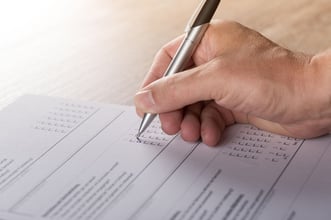 As previously reported, the Census Bureau was considering adding a new race category of Middle Eastern or North African to the 2020 census form. Currently, individuals with ethnic origins in Europe, the Middle East, and North Africa are classified as White in the census data. Recently, the Bureau announced that after collecting public input on adding a new race, it has decided to keep the existing two-question format and will report on the Office of Management and Budget's existing five race categories (American Indian or Alaskan Native, Asian, Black or African American, Native Hawaiian or Other Pacific Islander, White), on the 2020 form. Respondents will have the ability to designate more than one race group.
While the Middle East/North Africa category will not be included, the agency did indicate most commenters recognized the need for the ability to distinguish this group from those with European ancestry. The Bureau indicated it might consider adding the group as an ethnicity (a yes/no question that can be answered in addition to designating race, as Hispanic or Latino is currently) rather than a race in future surveys.
Changes that will be included on the 2020 census include: delineating multiple Hispanic ethnicities, to include Cuban, Puerto Rican, and Mexican; adding a write-in area for the other race categories; removing "Negro" from the definition of Black or African American; and adding examples for the American Indian and Alaskan Native description.
A copy of the guidance issued on race and ethnic categories to be used on the 2020 census is available here, and the test census form with the new question format is available here. While subcategories are listed on the form (for example, Chinese, Japanese, and Korean), they will be reported as 'Asian' in the tabulated reports. With this decision, Affirmative Action Plans will likely be minimally affected by the 2020 Census and the annual American Community Survey that provides data for external availability calculations. Contractors should continue to collect information on the seven race categories that are reported on the EEO-1. Berkshire will continue to monitor these updates and keep the contractor community informed.