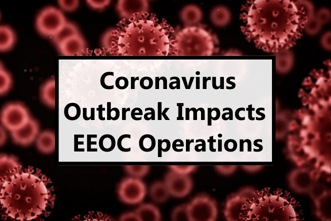 The Equal Employment Opportunity Commission (EEOC) has announced that all Field Offices have stopped conducting in-person intake interviews due to the current health situation. At this time, offices will no longer accept walk-ins, and any previously scheduled in-person intake appointments will be changed to telephone interviews.
In order to schedule an intake appointment by telephone, individuals should visit the EEOC Public Portal at https://publicportal.eeoc.gov or go directly to www.eeoc.gov for additional instructions.
Those who experience difficulty accessing the portal, or those who need assistance, should call 1-800-669-4000. Individuals who are near to a filing deadline of at either 180 days or 300 days should also call this number. The EEOC can be reached at 1-844-234-5122 for individuals who are deaf or hard of hearing.