Earlier this year, Berkshire offered two approaches to collecting new regulatory data requirements for Protected Veterans (PV) and Individuals with Disabilities (IWD): proactive versus deferred. Federal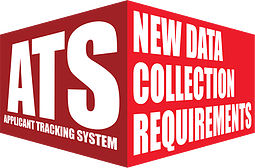 contractors with an affirmative action plan (AAP) date prior to March 24, 2014, were not required to begin collecting additional information from applicants or employees with respect to Veteran or disability status until their next AAP year. Under a "proactive" approach, contractors would begin putting systems in place to collect data prior to their next plan date. If you are a contractor who deferred data collection to the 2015 plan year, here's a quick recap of data collection requirements in 2015.
Protected Veteran and Disability Status
The Voluntary Self-Identification solicitations are part of the new requirements that may be delayed or deferred until your next AAP cycle begins. Once you are subject to the AAP requirements, the data collected during the self-identification process will be used during the AAP year to evaluate the effectiveness of your outreach efforts, and analyzed at the end of the AAP cycle.
You must solicit disability and PV status at two stages of the selection process for applicants. The first solicitation or "pre-offer" solicitation is required as soon as the job seeker meets the definition of an applicant. As a reminder for contractors following the Internet Applicant definition, solicitation generally occurs once you have determined the job seeker has met the basic qualifications for the job. Initially, you will ask if the individual is a PV and not the specific type of Veteran category to which they belong. You will also ask the applicant if they are an IWD using the form released from Office of Federal Contract Compliance Programs (OFCCP).
The post-offer solicitation comes immediately after an offer of employment has been made, but prior to the individual beginning their job—although it can take place as late as new hire orientation. At this stage, you will once again solicit self-identification of PV status, however, now you will ask for self-identification for a specific PV category. For disability status you will again use the form released from OFCCP.
In addition to asking applicants if they would like to self-identify as disabled, you must also survey your workforce during the first year you are subject to these new regulations. And be sure to document you accomplished each of these requirements.
Outreach and Recruitment Sources
Under the new regulations, contractors are required to perform an assessment of their external outreach and recruitment efforts on an annual basis. To comply with this requirement, you will need to:
review the outreach and recruitment efforts taken in the twelve months prior to your plan date;
evaluate the effectiveness of outreach and recruitment sources in identifying and recruiting qualified PV and IWD;
maintain documentation of all outreach efforts; and
document each evaluation, including at a minimum, the criteria used to evaluate the effectiveness of each effort and a conclusion as to whether each effort was effective.
All these activities need to be documented, and these documents have to be retained for a period of three years.
Preparing for 2015
When working with your HRIS or IT team, be sure your systems are updated to include prescribed PV categories and disability status. Applicant tracking systems will need to be updated to include changes to the self-identification process including integration of the pre-offer solicitation of Veteran and disability status in the online application. An important note here: Veteran and disability information may be solicited at the same time; however, disability status must be collected on a separate form with OFCCP prescribed language.
In addition to Veteran and disability status, contractors should ensure their applicant tracking system is able to capture referral source. While referral source is not a data collection requirement, this information will be helpful in evaluating and assessing outreach efforts.
Now is the time to evaluate what you are currently tracking and what you will need to start tracking. To stay current on changes regarding applicant tracking, sign up for noifications delivered to your email inbox. To learn about how OFCCP is auditing and enforcing the new regulations read "The First Glimpse at New Regulation Enforcement." For additional information please contact Berkshire Associates at 800.882.8904 or bai@berkshireassociates.com.