One of the most highly predicted HR Trends for 2015 is greater diversity efforts. For the technology world, a diversity and inclusion initiative plan was long overdue. In 2014 the tech world was highly criticized for the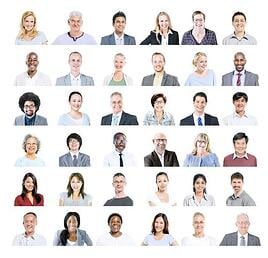 lack of diversity in small companies, as well as large companies such as Apple, Google, and Intel. Realizing this issue, Intel took the next step and is now working to improve the lack of diversity within its organization.
According to The New York Times, Intel has established a $300 million fund which will be used to improve the diversity of the company's workforce, attract more women and minorities to the field of technology, and increase the population of minority groups by 14%. Intel will also use the money "to fund engineering scholarships and to support historically black colleges and universities." Intel's Executive Director, Kate Edwards, states, "I'm hoping Intel's leadership on this issue will encourage other companies to follow suit and make them realize this is the moment."
The key to a productive, balanced, creative, and attractive work place is diversity. Some of the proven benefits of diversity in the workplace are increased productivity, ability to quickly solve problems, and an increased ability to attract and retain top talent. Here are six tips to increase diversity and inclusion efforts in your workplace:
Educate and train Hiring Managers and other employees on diversity recruitment and best inclusion practices
Establish and maintain relationships with local and national groups that have a direct link to a diverse group of people
Implement active recruitment with employees to increase your chances of finding a variety of otherwise hard to reach candidates
Hire a diverse group of Hiring Managers
Ensure marketing material is appealing to all target groups
Create an employer brand that highlights your organization's commitment to a diverse and inclusive workplace
A diverse and inclusive workplace is imperative to the development of an innovative, successful, and progressive organization. Take the next step and begin to improve diversity in your organization today.
For information on the importance of diversity in the workplace, check out "How Effective Workplace Diversity and Inclusion Practices Impact Your Organization." For more information on effective diversity recruitment strategies, please contact Berkshire Associates at 800.882.8904.