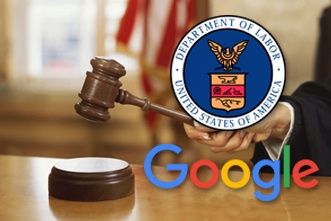 On Wednesday, August 23, 2017, the Office of Federal Contract Compliance Programs (OFCCP) filed an appeal with the Administrative Review Board (ARB), officially challenging a recent decision denying the agency access to some of the documents it sought as part of its highly-publicized review of the compensation practices at Google Inc.'s headquarters location.
In July, Administrative Law Judge (ALJ) Steven Berlin struck down elements of OFCCP's investigation into alleged pay disparities adversely impacting female employees. ALJ Berlin described the OFCCP's request for an additional roster snapshot, salary, and job history for each employee currently active at the headquarters, and contact information for all 21,000 headquarters employees as "overbroad, intrusive on employee privacy, unduly burdensome, and insufficiently focused on obtaining the relevant information."
ALJ Berlin narrowed OFCCP's data requests to the additional roster snapshot and contact information for 5,000 employees and 3,000 additional employees after the first round of interviews. The ALJ denied entirely OFCCP's request for all employees' pay data back to 1998.
In its appeal, the OFCCP argues the ALJ "improperly applied a probable cause standard" and seeks to reinstate the full scope of its original data request.
Continue to follow this blog for further coverage and analysis of this case.