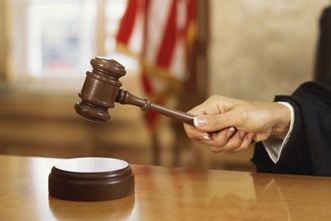 In its 2017-2021 strategic plan, the U.S. Equal Employment Opportunity Commission (EEOC) outlined six key enforcement priorities. In another local example, the agency filed a complaint in support of its first and sixth enforcement priorities—the elimination of barriers in hiring and recruitment and the prevention of systemic harassment.
The EEOC claims a Tampa-based janitorial business discriminated against African American applicants, and retaliated against at least one employee for raising concerns about the company's practices. In the lawsuit, EEOC claims the employer engaged in race discrimination in Baltimore, Washington D.C., and Philadelphia when hiring for custodian, lead custodian, and/or porter positions.
In a striking claim, EEOC alleges the employer instructed district managers not to hire African American applicants, and were asked to emphasize the company's pre-employment criminal background checks as a way of discouraging African-American candidates from applying. In one instance, a district manager is alleged to have told African-Americans who had been extended offers that the company did not have any openings, and then revoked those employment offers.
In the complaint, EEOC detailed instances where an African American employee was allegedly subjected to repeated race harassment in front of customers and other employees. EEOC claims the employee complained to upper management and HR, but that the company did not take remedial action. In addition, the complaint states the employee was demoted, his workload was increased, and he was fired while hospitalized due to stress arising from his increased workload.
After the adminis­trative conciliation process failed, EEOC filed suit, EEOC v. Diversified Maintenance Systems, LLC. Case No.: Civil Action No. 8:17-cv-01835, in U.S. District Court for the District of Maryland, Southern Division. The lawsuit seeks injunctive relief, equal employment opportunities for African-Americans, and compensatory and punitive damages to the employee and a class of aggrieved African American applicants.
Stay tuned to this blog for updates to this case, as well as other agency enforcement activities.