Recently, the U.S. Equal Employment Opportunity Commission (EEOC) published a user-friendly resource document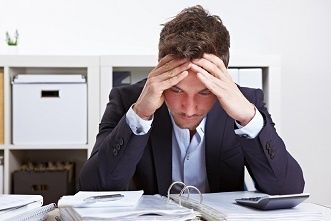 aimed at advising employees and job applicants with mental health conditions of their rights under the Americans with Disabilities Act (ADA). During the fiscal year 2016, the EEOC saw a large uptick in the number of discrimination charges based on mental health conditions. EEOC resolved almost 5,000 charges and obtained approximately $20 million for individuals with mental health conditions who were denied employment or reasonable accommodation. This has prompted the EEOC to raise awareness that mental health conditions are treated the same as physical conditions under the ADA. This publication is the third in a series of EEOC resources that were published in 2016.
The eight-question publication informs individuals with mental health conditions of their right to employment free from discrimination based on their condition. It also informs them of their rights to keep their condition private, if they choose to do so, while advising them to seek accommodation sooner rather than later if they believe their condition will affect their job performance. The publication walks individuals through how to request an accommodation, what to expect after making an accommodation request, and some common types of accommodations that might assist individuals with mental health impairments. The document discusses other resources available to individuals who cannot perform the essential functions of their job even with an accommodation. The publication also informs individuals that harassment based on their condition is illegal and should be reported immediately. Lastly, it provides guidance on how to reach the EEOC if an individual feels their rights have been violated.
A companion resource is also available for mental health providers who have questions about how they can assist patients in obtaining reasonable accommodations.
A copy of the "Depression, PTSD, & Other Mental Health Conditions in the Workplace: Your Legal Rights" can be found by clicking here. The companion resource for mental health providers is also available on the EEOC website here.