In September 2015, actress Viola Davis became the first African American to win an Emmy for best actress in a drama. During this monumental moment, she chose to highlight diversity in Hollywood, saying, "The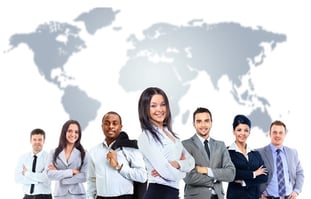 only thing that separates women of color from anyone else is opportunity. You cannot win an Emmy for roles that are simply not there." She went on to thank the writers who have "redefined" a leading woman, and continued with her acceptance speech, thanking them for the opportunity they provided. Although HR professionals are not searching for the next best actress, or star of a TV show, they are tasked with the duty of fulfilling the vital function of effective diversity practices in the workplace. The "opportunity," or lack of one mentioned by Viola Davis, is the same opportunity needed in our workforce. HR professionals have the chance to redefine their employee population with effective diversity and inclusion practices.
Throughout this year, we have seen companies such as Apple and Intel realize the need for diversity in the workplace, and make the changes needed to reach a broader candidate pool. According to Apple's Human Resources Chief, Denise Young Smith, "We wanted to create opportunities for minority candidates to get their first jobs at Apple. There is tremendous upside to that and we are dogged about the fact we can't innovate without being diverse and inclusive." According to Fortune, "Smith likes to say that diversity extends [beyond] race and gender—Apple wants its employee base to also reflect different lifestyles and sexual orientations." Acknowledging the need for diversity is the first step. Here are some tips to remember when putting awareness to action through your diversity outreach efforts:
Ensure marketing material is appealing to all target groups

Highlight your organization's commitment to creating a diverse workplace

Create an employer brand which embraces a variety of people and backgrounds
HR professionals are at the forefront of talent management. According to Susan M. Heathfield, talent management is "an organization's commitment to recruit, retain, and develop the most talented and superior employees available in the job market." When searching for these superior employees, it is important to avoid homogeneity. The best groups of employees will be diverse—a variety of cultures, experiences, and perspectives. Some of the benefits of diversity in the workplace are:
Language skills: In today's global economy a need for employees proficient in languages other than English is imperative. By proving your organization is devoted to satisfying customers from different backgrounds, you will increase your market share and customer base.
Productivity: Diversity brings in various talent and faster ways to achieve a common goal.
Increased problem solving: Diverse cultures in the workplace mean more minds coming together to reach a solution. With a diversified workplace, new ways of thinking and solving problems are introduced—increasing decision-making abilities.
Innovation: Due to varying perspectives and cultures, creativity is increased within a diverse group of people. Different experiences, backgrounds, and skill sets will lead to innovative and creative ideas.
Ability to attract and retain top talent: The best candidates come from various backgrounds. More than likely, those candidates will be attracted to an employer brand that demonstrates a commitment to diversity and inclusion.

A positive employer brand and company culture has the potential to attract new business and make your organization an industry go-to.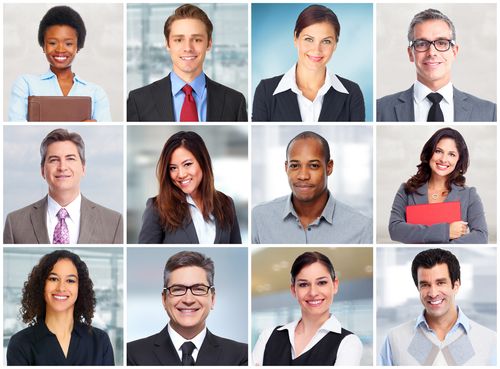 Not only will effective diversity practices yield a more successful workplace, your organization will also demonstrate compliance with government regulations focused on diversity and inclusion. Some of the regulations focusing on the inclusion of diverse candidates and employees during the recruitment and hiring process are:
Good Faith Efforts: Office of Federal Contract Compliance Programs tracks and requests Good Faith Efforts (GFE) made by contractors. The tracking of these efforts ensures job postings reach a diverse candidate pool, specifically related to Women, Minorities, Individuals with Disabilities (IWD), and Protected Veterans (PV). Not only does OFCCP require proof of outreach, it also requires contractors to build relationships with, and evaluate sources, that target these specific groups.
IWD and PV Regulations: According to Berkshire Associate's Senior HR Consultant, Cindy Karrow, "the IWD and PV regulations require you to periodically assess your employment processes for barriers to employment. They also require a periodic assessment of the physical and mental qualifications for your jobs." This regulation ensures there are no barriers to employment that might negatively affect anyone with protected characteristics—and this assessment must be reported in your affirmative action plan.
Executive Order 13672: Executive Order 13672 ensures the protection of lesbian, gay, bisexual, and transgender workers (LGBT). It prohibits federal contractors and subcontractors from discriminating on the basis of sexual orientation or gender identity.
According to author T. Hudson Jordan of the Diversity Journal, diversity is "all the ways we differ" and inclusion "puts the concept and practice of diversity into action." As the importance of diversity becomes more evident, it is important for HR professionals to remember their role in creating opportunity for all by redefining the workforce through effective diversity practices.
For information on effective diversity recruitment strategies and compliance, please contact
Berkshire Associates
at 800.882.8904.