In the age of information, reviews about your company mean the world. Glassdoor and other websites have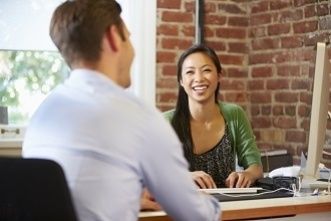 become hotspots for job seekers looking to get a glimpse of what life is like at your company.
If your hiring practices are erratic and don't give candidates the utmost attention, you could be losing out on talented employees before they even apply. As long as the Internet is around, the decisions you make while vetting candidates will decide how job seekers perceive your company.
Everything isn't about you
A common mistake some companies make is thinking the hiring process runs on their own timelines. The truth is, the current job market is dictated by candidates. Nearly 90 percent of recruiters agree it's a candidate-driven market, according to an MRI Network Recruiter Sentiment Study.
The hiring process should be efficiently streamlined to give job seekers the quickest responses. Companies aren't judged solely on the work environment, but also how they treat prospective employees. Glassdoor reported 61 percent of job seekers will read ratings and reviews about the business they're applying to before sending in their résumés.
If you aren't responding to candidates that won't make it to the interview stage, you could be receiving bad reviews because of it. Manually sorting résumés is time-consuming and can result in the HR staff solely focusing on applicants who will move on to the next stage. An applicant tracking system (ATS) can automatically respond to both candidates that will move on to the next stage and those who won't, leaving recruiters the extra time to focus on other tasks like preparing for an interview.
Efficiency creates the right public image
The goal of turning a manual task into an automated one is twofold—to speed up an otherwise lengthy process, and to cover all the bases when it comes to responding to candidates. Even one unsent email to an applicant who won't make it to the next round can result in a painful review on websites like Glassdoor, which can deter future candidates from applying. The goal of an efficient hiring method should be to create an atmosphere and brand awareness that lures in the best talent available.
"Respond to every review."
An ATS can speed up the average length of the hiring process, which is currently at 52 days, by reviewing résumés quicker than a manual process can. This allows recruiters to send out responses to candidates quicker, which will ultimately translate to positive reviews.
eFileCabinet recommends responding to every review posted about your company. Stay away from rejecting what a candidate or former employee said, and instead write about how you value the feedback and how it will serve the business well in the future.
Glassdoor reported 62 percent of users had stronger feelings about a company that actively responded to reviews. Even if you can't get a five-star review every single time, by working with the reviewers to find resolve you can manage the public perception of corporate.
Ultimately, it doesn't make sense to respond and vet applicants with a manual process in this day and age. Candidates expect replies quickly, and if you're not sending them at all because of how much work it is, your company brand will take a hit in the form of a negative review. Streamline your recruiting process and avoid bad publicity by upgrading to an ATS. Quickly sort through résumés instead of sorting applications by hand and potentially missing out on elite talent.