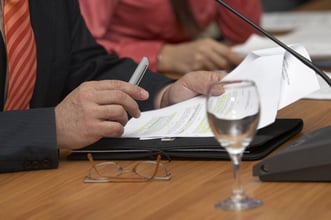 In October, Office of Federal Contract Compliance Programs (OFCCP) filed its first administrative lawsuit against a federal contractor since President Trump took office. The complaint was filed against Advance2000 Inc., a New York-based information technology services firm, after the company refused to produce reports it agreed to submit to the OFCCP as part of a conciliation agreement.
OFCCP Compliance Review and Conciliation Timeline
January 7, 2015—OFCCP initiated a compliance review of Advance2000 Inc.
June 19, 2015—Advance2000 Inc. entered into a conciliation agreement with OFCCP to resolve recordkeeping violations uncovered during the audit. As part of the conciliation agreement, the company agreed to produce two progress reports to the OFCCP.
January 31, 2016—The first progress report was due. No report was received.
January 31, 2017—The second progress report was due. No report was received.
October 2017—Neither one of the reports had been submitted.
OFCCP filed an administrative complaint against Advance2000 Inc. on October 10, 2017, seeking to block the company from entering into future government contracts and subcontracts until the contractor remedies its prior noncompliance. Advance2000 Inc.'s federal contracts totaled over $150,000 and expired in February 2016.
The administrative lawsuits filed by OFCCP provide the contractor community with insight into the agency's enforcement priorities, and this is the first complaint filed by the OFCCP under the Trump administration. However, since the refusal to produce required documents to OFCCP (often called denial of access) would likely be pursued under any administration, this case does not shed significant light on what OFCCP's enforcement priorities will be under the Trump administration. Stay tuned as we wait to see what direction the agency will take as we enter 2018.