Although recruitment and hiring are constants for HR professionals, these practice areas are often marked by constant change, particularly for federal contractors who face evolving regulations. With such a big focus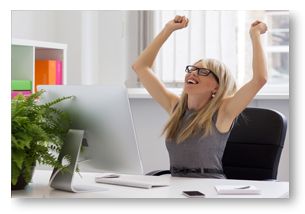 on effective recruitment in 2015, the following five must-haves of an excellent applicant tracking system (ATS) will keep you on track:

1. Automatic linking of job requisitions with the right job posting sites

The hiring process starts with recruiting, and this means preparing job requisitions (or job orders), getting those requisitions approved internally, and posting the job opening on top career websites. Although a good ATS will connect these activities, an excellent ATS will also allow job postings to be pushed to recognized sources that meet federal requirements for outreach to women, minorities, Veterans, and Individuals with Disabilities. It will also provide the data you need to track the effectiveness of recruiting sources, which is now required under the revised regulations for federal contractors.

2. An engaging interface for job applicants that brings in the right candidates
If potential candidates for jobs at your organization don't like the application process, or find it to be cumbersome and disconnected, the whole interaction starts off on the wrong foot. On the other side, as an HR professional, you want prescreening tools that properly filter the candidate pool to just those who are qualified for jobs at your company.
Once the candidate is involved in the application process, a good ATS parses résumé information to the application, stores résumés and cover letters, and notifies the candidate of their status. With the right ATS, potential employees are drawn into and engaged with your company. They can send jobs to others or sign up for notifications about future openings in their areas of interest. An excellent ATS comes with implementation support that integrates your company's branding and website with the job posting page so the applicant always feels connected to your organization.
3. Built-in forms that meet regulatory requirements, yet remain customizable for your organization's needs
Compliance can be a big driver behind your organization's screening processes, including proper:
Prescreening of applicants for basic qualifications
Invitation to candidates to voluntarily self-identify gender, race, Protected Veteran, and disability status
Screening of applicants for critical, job-based requirements
With an excellent ATS, these steps can be designed to meet regulations. Built-in forms designed for your HR needs within the regulatory framework can be used along the way, and the forms can be tailored for internal candidates, job families, or other uses.
4. A customizable interface that supports internal processes and work roles
A good ATS works with your organization's internal processes so:
The daily work of your recruiters, HR personnel, and hiring managers is supported
Candidates are treated in a consistent manner
Company and applicant information remains secure
With an excellent ATS, the tool's screens, buttons, and other functions make sense to users in the context of their work roles, and data entry proceeds intuitively—based on the information entered. Collaboration is fostered across locations, schedules, and roles.
To ensure a consistent process an excellent ATS will also:
Prevent the user from proceeding when required steps have not been performed
Provide required prescreening, self-identification, and application forms (as described above)
Ensure proper authorizations are obtained and tracked
Support your organization's disposition processes in a standardized manner
Maintain a controlled repository of job descriptions
"Choosing an ATS that allows the contractor to really customize what they need to ensure compliance is important," explains Berkshire consultant Rachel Rubino. "You can't assume an off-the-shelf product will be compliant."
With an excellent ATS, the language of your organization can be integrated into these tools. ATS screens can be made viewable or editable, according to the real-life work that each HR staff member or collaborating group performs. Applicants and collaborators alike can readily remain engaged, and by using the system to review information can learn about status, receiving notifications, or taking necessary actions.
Furthermore, an excellent ATS will protect the information it holds through:
The https platform
Hosted web security
256-bit data encryption
Sufficient passwords
Collaborators will only see the information necessary for their roles, while managers or others can be prompted to approve or respond to requests. As part of this process, approval for requisitions and candidates can be performed at the levels that reflect your organization's hierarchy.
5. The ability to record and track what happens to candidates during the application process

At the core of compliance is the ability to properly record how applicants were handled as they progressed—or failed to progress—through the recruiting process. An excellent ATS can be customized to your organization's particular methods to prescreen, screen, test, interview, and/or background check the incoming job candidates.
An excellent ATS will ultimately support your organization in choosing the right candidate for hire from the pool of qualified applicants. However, documentation of what happened to the remaining qualified applicants is critical, particularly when a contractor becomes subject to a federal audit of applicant-related methods and data collection.
If you're looking for a superior ATS, check out Berkshire's BALANCEtrak. This full-service solution is a customizable system well suited for organizations with multiple job openings or locations, large numbers of applicants, multi-level approval processes, and/or compliance requirements. For additional information click here, or contact Berkshire at 800.882.8904.
To learn more about making your ATS work for you, check out this article, "Three Ways to Get the Most out of Your Applicant Tracking System."