Applicant tracking systems are more than a shortcut—they provide HR professionals with valuable insights.
From the creation of the job posting to the final job offer, HR professionals have their work cut out for them. It's a responsibility most of these individuals are well-suited to handle, but one that could be made easier with the right tools. It's also an important task—HR professionals must be able to optimize their job advertisements so they reach the right candidates, examine résumés carefully and select only the ones with the right combination of experience and traits, track those applications from the beginning to the end of the recruitment process, conduct excellent interviews, and finally decide on the right person.
With all that in mind, HR teams could turn to applicant tracking systems (ATS) to alleviate their workload. But software isn't just a shortcut—it can actually make the hiring process more effective. Here are the top four reasons why:
1. Crunch the numbers
Why waste time, resources, and energy keeping track of how many applicants sent in résumés, how far along each individual is in the process, when each candidate can come in for interviews, and other logistical details? An ATS will organize that data, offer trends and patterns, and explain how successful HR recruiting efforts are.
2. Read the résumé
No one would suggest a computer program is better at reading the English language than humans—especially an HR professional. But having an extra set of "eyes" on incoming résumés can help the HR team avoid error, falling into a pattern, or rewarding the same types of applicants. In other words, an ATS can detect applicants' traits, backgrounds, and personality types that make them strong possibilities. It can also eliminate certain candidates early in the process based on those same readings.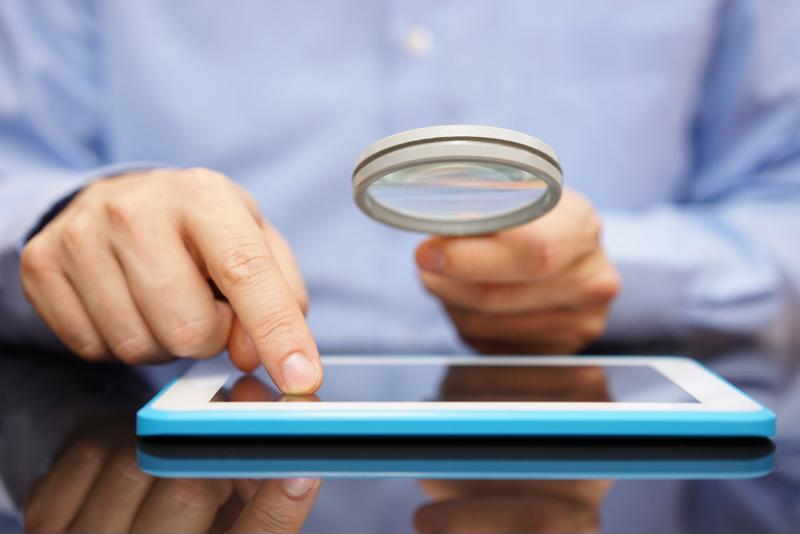 Recruiting software helps HR professionals look below the surface.
3. Improve the recruiting strategy
Because of these traits, recruiting software can also inform HR professionals on how better to conduct their recruiting campaigns. Those teams may have had no idea a certain demographic wasn't responding to their efforts as often as another, which could skew their diversity efforts and keep qualified individuals from finding that organization. As RecruitingDaily pointed out, ATS accumulates and consolidates huge amounts of data. That data is enough to allow HR professionals to assess how well they are finding the candidates they need.
4. Confidence in compliance
There are various regulations with which employers must comply when it comes to hiring demographics. An ATS is not the only thing necessary for that compliance to occur, but it is a valuable tool. It goes back to reaching a broad target audience and bringing in applicants based solely on the strength of their application—which means examining those résumés without bias. Additionally, the regulatory bodies in place sometimes make changes to standards, procedures, and rules, so employers must be able to stay on top of those updates. Hiring management software can reflect the latest in hiring regulations and help employers stay in compliance.
These are just a few of the ways ATS provide information not readily available to employers or HR professionals. By using the right software, organizations can more efficiently and consistently hire the right candidates.Want to learn about out one of the best applicant tracking systems on the market? Visit www.balancetrak.com now!