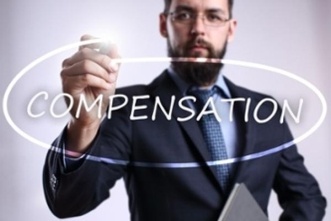 It looks like the skepticism of employers relying on previous wage history is not limited to the Office of Federal Contract Compliance Programs (OFCCP). The Ninth Circuit has decided to rehear a case, AILEEN RIZO v. JIM YOVINO, en banc. The case involves alleged pay discrimination against a female employee of Fresno County Office of Education (FCOE).
Rizo alleges FCOE pays her less than her male counterparts for the same work. The FCOE argued that the reason Rizo was being paid less than her male co-workers was because it had a uniformly-applied policy of setting starting pay based on an individual's prior salary. Under the school's salary guidelines, new employees' starting pay is set at five percent above the individual's previous salary, plus an additional bonus for a master's degree. Pursuant to this policy, Rizo, who joined the Fresno County public school system from Phoenix, AZ, earned the minimum starting pay for an educator at her level.
In an April 2017 decision, a three-judge panel of the 9th Circuit relied on the 1982 case of Kouba v. Allstate, to find that the school's reliance on prior salary could qualify as a "factor other than sex" under the Equal Pay Act, thereby justifying any pay difference between men and women. The Court held that an employer had to show that reliance on prior salary was effectuating a business policy and the employee's prior salary information was being used reasonably to effectuate this business purpose. The panel then remanded the case to the district court to reevaluate whether Rizo's prior salary had been used reasonably in determinizing pay.
In May, Rizo petitioned for rehearing of her case by all judges of the 9th Circuit. The Equal Employment Opportunity Commission (EEOC) stepped into the case in support of Rizo, arguing in its amicus brief that using prior pay alone to determine compensation was a violation of the Equal Pay Act, as it perpetuates existing gaps in pay between male and female employees in education. Additionally, the EEOC argued that the 9th Circuit's decision put it out of step with the precedent set in the 10th and 11th Circuit Courts.
The full Ninth Circuit is expected to hear the case sometime this fall. In the meantime, given the many state and local laws that recently have been amended to address the use of prior salary and other pay equity issues, all employers should re-evaluate their salary guidelines and processes and consider conducting a pay equity analysis to determine areas of potential risk.
To stay updated on the latest regulatory changes, subscribe to this blog to get alerts delivered to your inbox.