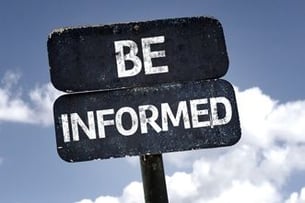 Updated on February 15, 2018:
OFCCP has updated the Frequently Asked Questions (FAQs) related to the recently-issued Corporate Scheduling Announcement Letters (CSAL) to indicate that contractor's requests for extensions for submitting AAPs will be closely scrutinized and not routinely granted. The agency takes the position that contractors are receiving 45 days' notice with the initial CSAL, and have an additional 30 days to submit the plan when the scheduling letter is received. Berkshire recommends that contractors take steps now to ensure locations on the advance notice list are prepared for an OFCCP audit in 2018. The full text of the OFCCP's FAQs is available here.
The Office of Federal Contract Compliance Programs (OFCCP) issued a new set of Corporate Scheduling Announcement Letters (CSAL) on February 1, 2018. The notices provide selected contractors with advance notice that their establishment has been selected to undergo a compliance evaluation as part of a scheduling list generated from the OFCCP's Federal Contractor Selection System (FCSS). The FCSS is the primary way supply and service contractors are selected for review by the agency, although audits can also be initiated as a result of a complaint, a directed review, a contract award notice, or as part of the agency's Functional Affirmative Action Plan (FAAP) initiative.
A total of 1,000 establishments are on the new scheduling list. Even though OFCCP's website indicated establishments which had been reviewed in the past five years would not be scheduled, we are aware of several contractors who received a CSAL for an establishment with an open compliance review or a compliance review that closed within the past five years. OFCCP also indicated contractors would have no more than 10 establishments on the scheduling list, and that no more than four compliance reviews per contractor would be assigned to a single OFCCP district office.
A CSAL is not the same as a scheduling letter. The identified establishment will be sent a formal scheduling letter and Itemized Listing to start the evaluation process. According to OFCCP, the agency will begin mailing scheduling letters from the new list on March 19, 2018. Contractors have 30 days from receipt of the Itemized Listing to send their affirmative action plan (AAP) and supporting documents to the OFCCP.
What should contractors do now? First, alert all your establishments to be on the lookout for the courtesy notice, which is generally addressed to the Human Resources Director at the establishment. These documents should be received within the next week or so. Contractors can confirm the full list of their establishments selected for review by emailing a written request on company letterhead to the Division of Program Operations at OFCCP-DPO-Scheduling@dol.gov. Berkshire encourages all clients to confirm their list of establishments using this process—the advance notice provides a contractor with more time to prepare a comprehensive and fully-compliant submission packet.
If an establishment is on the list, contractors should:
(1) Notify Human Resources or other designated point of contact at the identified location to be on the lookout for the official scheduling letter, which is sent by certified mail;
(2) Identify whether any selected establishment was reviewed in the last five years; and
(3) Review the AAP for the location under review to ensure compliance and resolve any issues that may arise in the audit.
Berkshire clients are encouraged to call your consultant or log into our Client Community Portal for additional information and assistance, including a template letter that you can use to request your full list of establishments from OFCCP. Contractors also may get more information from OFCCP at https://www.dol.gov/ofccp/regs/compliance/faqs/csalfaqs.htm.