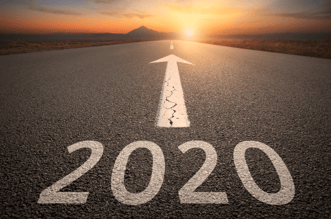 One of the world's most recognizable companies is potentially facing a class-action lawsuit.

Several women employed by The Walt Disney Co. are pursuing a claim that the company has violated California's Fair Pay Act.

The next step is discovery, meaning that every branch of the Disney empire could come under scrutiny, potentially having a snowball effect with regard to plaintiffs.
This lawsuit sets the tone for compliance in 2020. Meanwhile, although the Equal Employment Opportunity Commission has decided not to repeat the collection of pay-equity data in 2020, the commission has suggested that the next step will be rulemaking and enforcement.
Issues of bias and pay equity are moving to the foreground of the compliance landscape. Here's what you need to have on your radar in 2020.
Plan on Keeping — and Assessing — Records
AI-driven hiring and selection software is common nowadays. But many employers using that software may not realize that there is an obligation to maintain meticulous records. The intention when using AI in recruiting and selecting hires is to purge bias from the process, but that isn't a one-stop shop.
We all remember the Amazon AI debacle. Those algorithms may have removed some types of subjectivity, but implicit biases were programmed into the selection algorithm. To prevent this from happening at your organization, it's necessary to keep tabs on who your algorithms select — and who they don't. This helps you monitor the effects of selection software on minority populations and gives you the data you need to make changes.
And the EEOC may soon be interested in this data, too, so it's a good idea to get a head start on data collection.
Anticipate Legal Changes at the State Level
Several states have already begun crafting and enforcing their own legislation. Many states, for example, have cracked down on using previous salaries to set starting pay. Laws regulating pay equity are often intended to promote pay based on the actual work entailed by the job rather than based on individual differences.
If you are a multistate employer, there are two options for compliance. First, you can comply with each state's specific laws, but this will prevent you from having uniform processes. The second option is to craft uniform processes that comply with the most stringent state regulations. This allows you to standardize your processes while ensuring you will be able to adhere regulations regardless of the state.
Test for Pay Equity, But Be Prepared to Make Changes
Some states offer legal safe harbors for organizations found to be noncompliant with pay equity, but those require making changes to correct that noncompliance in advance of the claim. This encourages organizations to take a hard look at their processes. Conducting a pay-equity analysis lets you know exactly where your organization stands before the state does.
Many employers assume that their pay practices are sound, but this assumption is frequently misleading. So before diving into your processes, put a plan — and a budget — in place to make changes. If you discover something amiss, act quickly to correct the inequities. The worst thing you can do is discover a problem and not fix it.