The hiring process has become prolonged, but applicant tracking systems (ATS) have the ability to change the game. A recent article by the Society for Human Resource Management (SHRM) explored how parsing tools are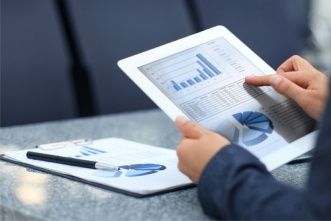 allowing recruiters to spend more time on other aspects of operation, but it neglects to identify just where time can be saved.
Time flies
In the SHRM article, parsing tools are heralded for their ability to quickly identify keywords in résumés—a key trait of an ATS. They can comb through thick résumés and find phrases pertaining to the job listing, but those words aren't always right.
For instance, the opportunity could be for a Java developer. If someone worked at a java shack, the parsing tool might flag him or her as a viable candidate, even though the two aren't even remotely related. This is why having an all-encompassing system, rather than a one-off gadget, is becoming incredibly important. To deal with the mass volume of applications each job listing receives, HR needs to find a program it can rely on to safely verify a résumé.
However, the crux of the issue doesn't necessarily lie in how long an HR employee takes to review a résumé, but rather in the processes that follow.
Extending the inevitable
The average time it takes to fill a position at a U.S. company is currently 52 days, according to a Deloitte study. Besides corresponding with and interviewing candidates, HR professionals are also responsible for dealing out prescreen tests and handling legal documents—all while monitoring a large number of websites to which the listing has been posted.
BALANCEtrak ATS integrates each component of the process, thereby creating a fluid, streamlined system in which to hire, vet, and onboard candidates. It's a résumé parsing tool, candidate communication management system, and integrated service—all in one.
"Right now hiring delays can represent money left on the table both for workers and employers," Dr. Andrew Chamberlain, Glassdoor Chief Economist, noted in a press release. "There has been surprisingly little research on 'interview durations' from the job seeker's perspective, and how company HR policies influence delays in job matching throughout the economy."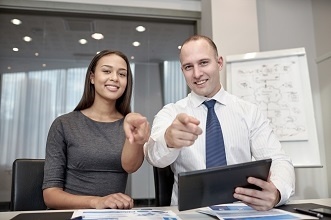 HR professionals find themselves in a candidate-driven market, as evidenced by the 47 percent of job offers declined in 2015 due to the candidate accepting another job, MRI Network reported. Elite talent doesn't want to wait and hope to get an offer when one is already on the table. By streamlining the process, recruiting teams can better react to high-quality candidates and secure employment—especially in competitive industries.
An employer's brand is, in part, defined by how HR interacts with potential employees. By speeding up hiring and response rates HR professionals can dictate their organizations' reputations. According to the Deloitte report, company websites are now the preferred way for candidates to apply to a job because they allow the person to vet the business.
BALANCEtrak offers total control over corporate branding through the website and helps to speed up the hiring process once applications are submitted. Will you bring your HR staff into the future, or let it wallow in the past?