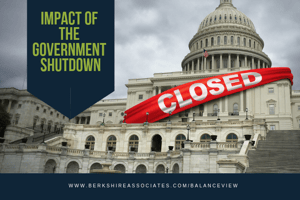 Despite the churning of the contractor community rumor mill, the Department of Labor has not been impacted by the current government shutdown. The agency received funding earlier in the year so normal operations remain unaffected. Despite the partial shutdown, federal contractors can expect that current OFCCP audits will proceed as usual. While some agencies are closed, and non-essential employees are no longer reporting to work, OFCCP is open and the community should not expect any delays for current and upcoming OFCCP audits.
New scheduling letters may still be sent in the coming weeks. Some contractors received their audit letters in the waning days of 2018, presenting a challenge for contractors with plan dates of January 1. Any contractor that has received a previous CSAL letter should continue to be on the lookout for a certified letter.
Unlike OFCCP, the Equal Employment Opportunity Commission (EEOC) website has indicated that during the shutdown, no services are available. This includes being able to log in and retrieve previously filed EEO-1 reports, which are required as part of item 15 in the Itemized Listing request. The 2018 EEO-1 reports are due by March 31, 2019, barring an extension issued by EEOC. More information regarding the government shutdown as it relates to the EEOC may be accessed here.
In addition, contractors who use E-Verify will find that the system is not available during the shutdown. Contractors should complete I-9s and plan to enter new hires into E-Verify when it becomes available.
Contractors should proactively complete, refine, or review their annual affirmative action plans, update plans, and internal policies and procedures related to an audit. This will ensure contractors are ready and confident to successfully proceed when an audit letter is received.
Berkshire Associates is always available to help federal contractors who need assistance with preparing compliant annual AAPs on time. If you have specific questions about how to best to prepare for an audit, please contact Berkshire Associates at bai@berkshireassociates.com, or 800.882.8904.