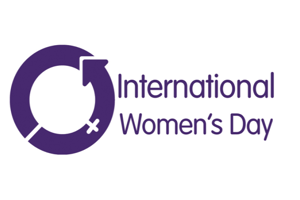 Over the last year, women have made major breakthroughs with many historical firsts.
Here are a few highlights from 2018:
A record 117 women won elections across the United States this past November. Among those 117 are 42 women of color. Many of whom made history by becoming the first to win their seats.
Donna Strickland became the third woman in history to win a Noble Prize in the discipline of physics.
Simone Biles won the U.S. all-around title again, becoming the first woman to win five national all-around titles.
Sandra Oh is the first Asian American actress to be nominated for a Best Actress Emmy.
Sarah Zorn, 21, becomes the first woman to serve as regimental commander of cadets at the Citadel.
Although women have experienced some major victories over the last year, the work continues. This year's theme for International Women's Day is "Balance for Better," which represents a call-to-action for driving gender balance across the world. March 8 is reminder that achieving balance is a "business issue." We should work towards a balanced representation of women in our government, businesses, sports, and media. With diverse input and collective action, our communities and economy can thrive.
Berkshire celebrates International Women's Day and will continue to support companies in their efforts to build a balanced and equitable workplace. We will continue to use our expertise to help companies identify hiring and pay practices that adversely impact women.
If you would like to learn more about how to create #BalanceforBetter and take actionable steps to create a balanced workforce through affirmative action compliance, pay equity, or performing adverse impact analyses, please feel free to contact Berkshire Associates at 800.882.8904 or bai@berkshireassociates.com.