You've read it everywhere—an applicant tracking system (ATS) can help your HR department find qualified candidates quicker than sorting résumés by hand. But can it keep retention rates up for your business? The answer,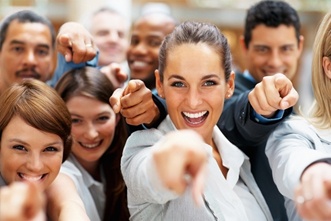 quite simply, is yes. Here's how:
The study says it all
It's tough to give way to technology in your role as an HR professional. A program doesn't get an innate feeling during an interview of how well a candidate will do at a job like you would. However, an ATS does have a lot going for it in the recruitment process. By basing its predictions on which candidate will succeed the most on your specified parameters, along with detailed information on the job listing, an ATS can identify traits in a great employee time and time again.
Researchers at the American National Bureau of Economic Research found not only does an ATS speed up the hiring process, but the candidates it selects end up staying at a job much longer. The study covered 15 companies and nearly 300,000 employees.
"An ATS can increase employee retention rates at large companies."
According to HRZone, the study found candidates who were given a "green light" stayed on the job 12 days longer than "yellow," who stayed at the company 17 days longer than "red." A computer program used an algorithm to identify job seekers, much like one found in an ATS, and labeled green candidates as best suited for the job, while red were the least prepared, the source reported. HRZone notes these stats are significantly important because the jobs being evaluated in the study are those typically only lasting three months.
HRZone also pointed out managers who differed from the computer's recommendations hired employees that worked at the company for less time than those who were identified to be good choices by the program.
"It's human nature to think that some of that information you're learning in an interview is valuable," Danielle Li, a researcher at Harvard Business School, told HRZone. "Is it more valuable than the information in the [computer] test? In many cases, the answer is no."
Technology can't be swayed by opinion—it makes decisions based off of pure data. As this study found, that often yields great results.
Further proof and how to calibrate your ATS
Before this study came out, the Harvard Business Review conducted a similar study. It found that an algorithm-based decision outperformed a human-driven hiring decision by 25 percent. The researchers pointed to the fact that many HR professionals believe they know the field better than a program—which is often true in some cases. What ends up being the recruiters' downfall is they tend to focus on issues that should only factor into the hiring decision marginally.
This isn't all to say that a human has no part in the hiring process. Without pinpointed input in the form of search variables and job qualifiers, an ATS would be of little use. The knowledge the professional has gained over many years in the same industry only yields a better quality rating from an ATS, because the recruiter knows exactly what to look for.
If you're having issues with retention at your business, give an ATS a try. Your many years of experience, combined with an algorithm to detect excellent candidates, should help raise your retention rates over time.