Pat Shiu will be stepping down on November 6, 2016, from her position as the Director of Office of Federal Contract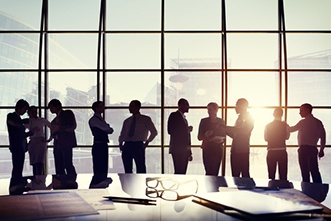 Compliance Programs (OFCCP) at the U.S. Department of Labor. Ms. Shiu has been a member of the Obama Administration since October 1, 2009, the Administration that brought a tremendous amount of change to the Federal Contractor community—active case management to enforcement, Directive 307 and with that a newer approach to compensation reviews, new Protected Veteran and Individuals with Disabilities regulations, and gender identity and sexual orientation protections, just to mention a few.
Thomas M. Dowd has been appointed as an Acting OFCCP Director effective November 7, 2016, after Shiu's departure. Mr. Dowd has been with the Agency since 2011 and has been serving as OFCCP's career Deputy Director, Acting Director of Program Operations and Acting Director of Management and Administration Programs. Prior to joining the Agency, Tom spent nearly 17 years at the Employment and Training Administration. During that time he held roles such as Division Director for Indian and Native American Employment Training Programs, Associate Regional Administrator in the Rocky Mountain Region, Regional Administrator in the Mid–Atlantic, founding Director of the Business Relations Group, career Deputy Assistant Secretary, and Administrator for the Office of Policy Development and Regulations. In 2006 he was appointed by the Department of the Interior to help establish the newly created Bureau of Indian Education.
Prior to her departure, Ms. Shiu reassigned Dr. Marika Litras as OFCCP's first Director of Enforcement which is a Senior Executive Service level position. In her new position, Dr. Litras will be responsible for continuing enforcing the Agency's mission by:
Collaborating with the Regions and National Office Divisions in planning and evaluating the overall enforcement program;
Working in partnership with the Regions on cases referred to the Office of the Solicitor for potential litigation;
Managing and overseeing agency-wide enforcement strategies, investigative techniques, and related resources; and
Coordinating and participating in significant, complex and multi-establishment investigations.