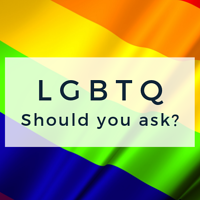 Register and attend the New England ILG Spring Program where Berkshire's Senior HR Consultant, Rachel Rubino will be speaking on Current OFCCP Audit Trends on Wednesday, May 22, 2019. Rachel will discuss the various directives released by OFCCP over the past year, and how we are seeing these directives play out in audits. She will also review how contractors should be preparing for potential Section 503 focused reviews, as well as for the increased focus on Section 503 and VEVRAA compliance in regular audits.
This meeting will be held on May 22, 2019, at S4, Inc., The Conference Center in Bedford, MA, at 8:30 a.m. There is no charge for this program, but please register today to reserve your seat. Spaces are limited!
Need a Speaker for Your Next Local SHRM or ILG Meeting?
If you are interested in scheduling a Berkshire speaker to present on AA/EEO topics at your organization's next event, please contact carlap@berkshireassociates.com or 800.882.8904 x 1309.