With so many different avenues and methods of sourcing available, it's no surprise that HR professionals get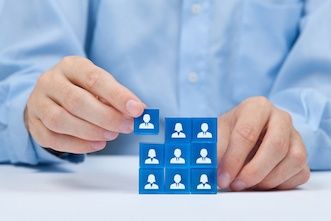 overwhelmed sometimes. However, with the combination of a calm and collected approach, focused strategy and intuitive technology, HR professionals can create the most effective modern candidate hiring techniques available.
Sourcing by the numbers
Job sites, career pages, social media—all these destinations, when leveraged properly, create a formidable recruiting strategy. The job force is as intelligent and strong as it has ever been, with many industry analysts labeling the workforce "candidate-driven."
However, when it comes down to it, all these options make recruiters feel like children in a candy store. There are so many options available that ultimately the overabundance can create anxiety and overwhelm even the best HR professionals. If you feel this way, you're not alone.
Career Builder has recently collected a ton of data on the sourcing method of the hiring process. It reported the average employer uses 15 different avenues to find candidates. Consequently, nearly 22 percent of CEOs believe their company's biggest challenge in using recruiting technology is a lack of coordination across all of these different sources being used. Furthermore, nearly half of all HR managers don't even consider past candidates for new positions due to a lack of time, among other challenges.
Identifying which sources have worked best for your company in the past will ultimately lead the HR department to find more qualified candidates at a quicker rate, which affects retention rates and other key hiring metrics.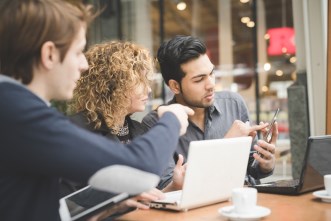 Narrow down your choices
First thing's first—it's time to build a holistic approach to recruiting. If your department is relying on the internet to provide candidates, it will need to pivot to technology as a means of handling the potential influx of candidates. According to Glassdoor, each job opening garners 250 résumés on average, and the more places you post a listing, the more you'll receive. Keep in mind, only six of these job seekers will move on to the next stage, so it's important to narrow down which sources produce the best results.
Obtaining data on hiring standards is crucial to investigating which listings, and therefore candidates, you should be paying attention to most. While this is a rather laborious task to complete within a manual recruiting process, as it will extend the time-to-hire, data like this is automatically collected through an applicant tracking system (ATS). This makes it a worthy addition to any HR department, along with the ability to speed up the résumé review process itself.
Once you have actionable data for the last six months—the larger the sample size, the better—you can begin to understand quality of source. Meaning, how many people are you actually hiring, or moving to the interview phase, from each source? If you're receiving 50 résumés from job site "A" and 20 from "B," the former doesn't necessarily outrank the latter. In this scenario, you could receive just two viable candidates from A and four from B, making B the best place to find quality hires. Playing with the data will allow you to narrow down exactly where and how you should spend your sourcing time, enabling you to resource it better.