Pay equality and "living wages" continue to be an important issue in the United States. Under the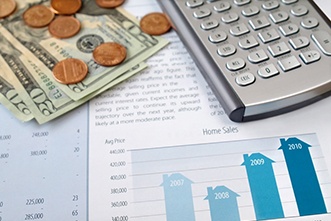 Fair Labor Standards Act (FLSA) the federal minimum wage has remained the same since 2009 at $7.25 per hour. Although federal rates have yet to increase, many states have started raising minimum wage rates on their own. If a state has a minimum wage higher than the federal rate, employers are obligated to pay the higher state rate. By January 1, 2017, 29 states plus Washington, D.C. will have higher minimum wages than the federal requirement.
Below is a list of states that are scheduled to have minimum wage rate increases this coming January:
Arkansas: from $8.00 to $8.50
California: from $10.00 to $10.50
Colorado: from $8.31 to $8.56 (could be increased higher depending on outcome of November 8 vote)
Connecticut: from $9.60 to $10.10
Florida: from $8.05 to $8.10
Hawaii: from $8.50 to $9.25
Massachusetts: from $10.00 to $11.00
Michigan: from $8.50 to $8.90
Montana: from $8.05 to $8.15
New Jersey: from $8.38 to $8.44
New York: from $9.00 to $9.70
Ohio: from $8.10 to $8.15
South Dakota: from $8.55 to $8.65
Vermont: from $9.60 to $10.00
Washington: from $9.47 to $9.53
Many states adjust their minimum wage rates annually based on inflation. Some of these states are Alaska (the rate will go up in January 2017 but final amount has not been released), Arizona, California, Colorado, Florida, Missouri, Montana, Nevada, New Jersey, New York, Ohio, Oregon, South Dakota, Vermont, Washington, and Washington D.C. Some states increase their minimum wages at different times throughout the year—Maryland, Oregon, and Washington, D.C., for example, make minimum wage changes at times other than the beginning of the year. Be sure to check the states, cities, and counties where your organization operates to ensure you have the most up to date wage increases.
Numerous counties and cities across the country have adopted their own minimum wage rates higher than the state and federal requirements. Some examples include San Francisco, California;
Chicago, Illinois; Johnson County, Iowa; Lexington, Kentucky; Portland, Maine; Montgomery County, Maryland; Albuquerque, New Mexico; New York City, New York; and Seattle, Washington. Ensure you are familiar with not only the state minimum wage rates where your organization operates, but the cities and counties as well.
In addition, the minimum required wage for certain federal contractors and subcontractors will increase on January 1, 2017, from $10.15 to $10.20 per hour. Executive Order 13658 requires employers with certain federal contracts pay employees performing work on or associated with the contracts to be paid at least the federal minimum wage for contractors. Covered contracts include the following:
(1) A procurement contract for construction covered by the Davis-Bacon Act (DBA);
(2) A contract for services covered by the Service Contract Act (SCA);
(3) A contract for concessions, including any concessions contract excluded from coverage under the SCA by Department of Labor regulations at 29 CFR 4.133(b); or
(4) A contract in connection with federal property or lands and related to offering services for federal employees, their dependents, or the general public.