This blog post was written by Andrea Csordas, PHR, SHRM-CP and Rachel Rubino, MS, SPHR, SHRM-SCP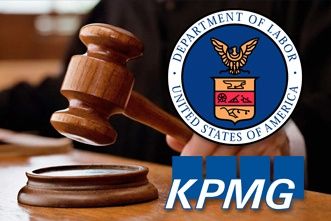 KPMG, one of the world's largest accounting firms, has agreed to pay $420,000 to resolve allegations of hiring discrimination at its Short Hills, NJ location. The firm entered a conciliation agreement with the Office of Federal Contract Compliance Programs (OFCCP) as a result of an investigation that started in 2011.
OFCCP analyzed applicant and hiring data at the firm and found a significant disparity in the hiring of Asians for the Associate Audit positions. According to the conciliation agreement, KPMG failed to show an adequate justification for not selecting these applicants. This disparity led to OFCCP's allegation that a group of 60 qualified Asian applicants were not hired due to their race/ethnicity.
The settlement includes back pay and interest to the affected class members, as well as a requirement that KPMG consider eligible class members who express interest in employment until six are hired for the Associate Audit positions, or the list of class members is exhausted. Eligible class members hired for the Associate Audit positions must be paid the current annual salary, and be afforded the same benefits as other Associate Audit employees.
KPMG also agreed to revise practices, policies and procedures it uses for filling Associate Audit positions, and train those involved with Associate Audit hiring at the Short Hills facility. Furthermore, the agreement requires that KPMG monitor selection rates at each step of the selection process to determine if adverse impact is occurring, and if so, implement alternative selection procedures.
KPMG has $14 million in contracts with several federal departments, including the U.S. departments of Energy, Housing and Urban Development, NASA, and the IRS. The firm also faces a systemic gender pay and promotion discrimination lawsuit that is currently pending in the U.S. District Court for the Southern District New York.
To receive more updates like this, subscribe to this blog to get news delivered to your inbox.