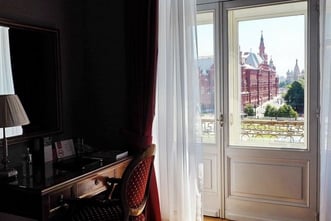 The Office of Federal Contract Compliance Programs (OFCCP) has entered into a conciliation agreement with TPG Hotels, operates major brands including, Marriott, Hilton, Hyatt, Intercontinental, Starwood, Wyndham, and other independent properties, to settle allegations of hiring discrimination at its St. Louis, Missouri location. OFCCP alleges that TPG Hotels discriminated against Black applicants for positions as Housekeepers and Banquet Servers from April 2014 through at least March 2015. More specifically OFCCP contends that TPG Hotels' selection procedures had an adverse impact on hiring Black applicants in Housekeeping when compared to Asian applicants, with a shortfall of eight. In addition, when compared to the hiring of White applicants for the Banquet Server position, there was a shortfall of five Black hires. For both these positions, OFCCP found the company did not maintain complete documentation, and failed to apply their hiring criteria consistently.
The conciliation agreement details that TPG Hotels will distribute $100,000 in back pay and interest to a total of 168 affected class members. Because the facility under review is undergoing foreclosure proceeding, there is no obligation to hire or provide progress reports to the OFCCP.
Federal contractors should note that even though TPG Hotels is no longer operating in the location that was under review, they are still required to move forward with the monetary distribution to affected class members. Contractors should take their affirmative action obligations seriously at all points in their federal contracts, ensuring their processes are fair, well documented, and applied consistently, even if they don't anticipate continuing operations at a location.