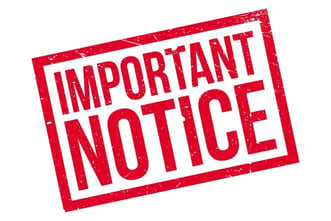 Office of Federal Contract Compliance Programs has issued a new set of Corporate Scheduling Announcement Letters (CSAL). The notices provide selected contractors with advance notice their establishment has been chosen to undergo a compliance evaluation as part of a scheduling list generated from the OFCCP's Federal Contractor Selection System (FCSS). The FCSS is the primary way supply and service contractors are selected for review by the agency. Audits can also be initiated because of a complaint, a directed review, a contract award notice, or as part of the agency's Functional Affirmative Action Plan (FAAP) initiative.
There are a total of 800 establishments on the new scheduling list, representing 375 distinct companies and 29 industries based on the 2-digit NAICS code. The list includes 30 Corporate Management Compliance Evaluations.
A CSAL is not the same as a Scheduling Letter.
The identified establishment will be sent a formal Scheduling Letter and Itemized Listing to start the evaluation process. Contractors have 30 days from receipt of the Itemized Listing to send their affirmative action plan (AAP) and supporting documents to OFCCP.
What should contractors do now?
First, alert all your establishments to be on the lookout for the courtesy notice. The notice is generally addressed to the Human Resource Director at the establishment. These documents should be received within the next week or so. Contractors can also confirm the full list of their establishments selected for review by emailing a written request on company letterhead to OFCCP-DPO-Scheduling@dol.gov. If an establishment is on the list, contractors should (1) notify Human Resources or other designated point of contact at the identified location to be on the lookout for the scheduling letter, and (2) review the AAPs for the locations under review to ensure compliance and resolve any issues that may arise in the audit.
How to get more information.
Berkshire clients can call your Berkshire Consultant, or log into our Client Community Portal for additional information and assistance, including a template letter that you can use to request your full list of establishments from OFCCP. Contractors also may click here to get more details from OFCCP's website.