Published: September 2015
The days of pay secrecy in the workplace have come to end for federal contractors as Office of Federal Contractor Compliance Programs' (OFCCP) Final Rule on Pay Transparency was published in the Federal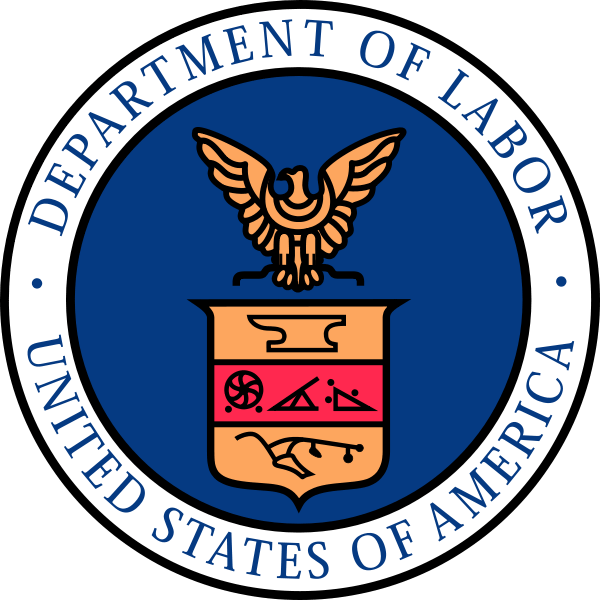 Register on Friday, September 11, 2015. With this development comes a new round of revisions to policies and postings that were just revised to comply with other new requirements recently imposed on the contractor community.
OFCCP's Final Rule implements Executive Order 13665, which was signed by President Obama on April 8, 2014. This Executive Order amends Executive Order 11246 to promote pay transparency and openness by protecting workers and job applicants who share compensation information from discrimination.
Executive Order 11246 prohibits federal contractors and federally-assisted construction contractors and subcontractors, who do over $10,000 in Government business in one year from discriminating in employment decisions on the basis of race, color, religion, sex, sexual orientation, gender identity, or national origin. It also sets forth affirmative action requirements for contractors. Now it also protects workers or applicants who inquire about, discuss, or disclose compensation (with certain narrow exceptions.) The new requirements will apply to covered federal contracts that are entered into or modified on or after January 11, 2016.
The President and OFCCP have cited a number of reasons for the Executive Order and the Final Rule. Among them are:
It is much more difficult to discover and remediate compensation discrimination if employees are prohibited from discussing their pay with fellow workers
Market efficiency will be diminished if employees are fearful of discussing compensation and that fear decreases the likelihood that the most qualified and productive workers are hired at the market efficient price
Less pay secrecy builds an economy that works for everyone, and helps make the contractor workforce more efficient
Pay transparency helps level the playing field for women and people of color, and provides employers access to a diverse pool of qualified talent
This movement toward openness began with the Lilly Ledbetter Fair Pay Restoration Act (Lilly Ledbetter Act), the first piece of legislation signed by President Obama in 2009. Named after Lilly Ledbetter, an employee who did not know her male co-workers were being paid more than she was until almost the end of her career, the Lilly Ledbetter Act provides that the 180day statute of limitations for filing an equal-pay lawsuit regarding pay discrimination resets with each new paycheck affected by that discriminatory action.
The regulations just issued prohibit federal contractors from discharging or discriminating against employees or applicants who inquire about, discuss, or disclose their own compensation or the compensation of another employee or applicant. Compensation includes, but is not limited to, salary, wages, overtime pay, shift differentials, bonuses, commissions, vacation and holiday pay, allowances, insurance and other benefits, stock options and awards, profit sharing, and retirement. The protection applies to employees or applicants who obtain this information through ordinary means, such as conversations with co-workers. This means a contractor cannot have a policy forbidding employees from asking about or discussing compensation—including the compensation of others.
There are some areas where discussion or disclosure of compensation information may remain forbidden by policy:
One is when the employee gains access to compensation information as part of performing the essential functions of their job (defined differently than the term "essential functions" under the ADA and Section 503) or if the employee has a duty to protect and maintain the privacy of personnel records. Contractors may still prohibit these employees from discussing or disclosing other people's pay. However, these employees are to be allowed to talk about their own pay and they must be allowed to discuss or disclose pay information in response to a formal complaint or other similar action. Finally, these employees must be allowed to discuss possible compensation disparities with a management official or by using the company's internal complaint process. An example would be an HR employee who has access to compensation information as part of their job responsibilities. They may not discuss or disclose information about other employee's compensation except under certain conditions highlighted above.
The second area where a contractor may still take adverse action against an employee is when the employee discusses compensation but violates a consistently and uniformly applied workplace rule, as long as the rule does not generally prohibit compensation disclosures. An example provided by OFCCP's Final Rule is an employee disrupting the workplace by standing on his desk shouting compensation information. The employee may be disciplined for disrupting the workplace provided there is a workplace rule prohibiting workplace disruption and the employer is consistent in handling such a violation.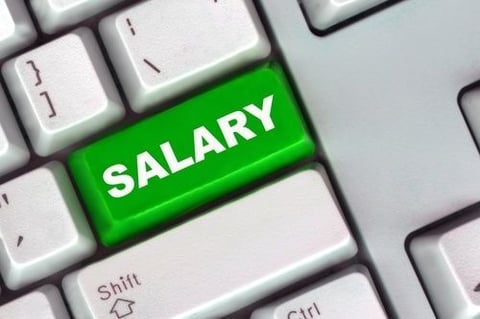 The Final Rule is different from the coverage provided by the National Labor Relations Act (NLRA), which also prohibits employers from prohibiting certain employees from discussing pay as part of their right to engage in concerted activity. It provides protection for categories of employees not covered by NLRA including managers, supervisors, agricultural workers, and employees of rail and air carriers.
What should contractors do now?
Post the NEW EEO is the Law Poster Addendum—while the current poster is still under revision, contractors may use the existing poster. OFCCP has a supplement or insert for contractors to use along with the current poster—which includes information about the new pay transparency requirements, as well as the new LGBT protections and revised Section 503 and VEVRAA requirements. This just-released supplement can be found at this link: EEO is the Law Supplement. Remember, the revised Section 503 and VEVRAA regulations require contractors to conspicuously store this poster with, or as part of, the electronic application—and contractors must provide it in alternate formats if requested as a reasonable accommodation. See the 503 and VEVRAA FAQs for more information.
Contact Supply Chain, Sales, or other related departments to find out about current and pending federal contracts or sub-contracts.
Visit the Federal Procurement Data System website to check on the status and amount of your company's contracts. FPDS link
Review policies, procedures, practices, and workplace rules for prohibitions against inquiries about, discussion of, or disclosure of the amount and type of compensation. Be prepared to update them if you become subject to the Final Rule.
Ensure any policy prohibiting disclosure of proprietary business information or trade secrets is narrowly tailored. Review with your legal counsel.
Examine your methods of storing and protecting compensation information, including how you dispose of hard copy documents or electronic files. Employees who find unsecured compensation information, for example in the trash, may be protected from adverse action if they disclose it.
Prepare to implement the specific requirements discussed below once your organization becomes subject to the Final Rule.
What changes do employers have to make as soon as they become covered by the Rule?
Update Employee Handbooks, Manuals, and Postings—in addition to the ensuring the EEO is the Law poster and supplement are posted, contractors must update existing employee handbooks and manuals to incorporate a particular nondiscrimination statement regarding these new requirements, and also must distribute this information to applicants and employees. The statement may be an electronic or a hard copy posting in conspicuous places at work sites. The particular language of the required statement is prescribed by the Director of OFCCP and is found on its website in the Final Rule Announcement as the Required Nondiscrimination Provision.
Update Equal Opportunity Clause (EO Clause) in Subcontracts and Purchase Orders—if your subcontracts or purchase orders include all the language in the EO 11246 EO Clause, then these documents must be updated to include the additional provisions. You may continue to incorporate the clause by citing 41 CFR 60–1.4, the equal opportunity clause provision of the regulations.
Voluntary Training on New Requirements—there are no specific requirements to provide training regarding the new pay transparency requirements. However, supervisors and managers should be informed of changes to policy and these additional protections for employees and applicants.
Additional important information
Contractors are not required to make any additional disclosures about pay including upon request by an employee.
No additional data analysis is required beyond that already covered by the regulations for EO 11246.
There are no changes to the requirements for job postings, solicitations, or advertisements.
There is no requirement to modify or add training or meetings regarding these new requirements. However, a suggested best practice is to incorporate training about this Final Rule and its requirements into existing training.
OFCCP will provide technical assistance webinars and other events. Their first webinar was held Friday, September 11, 2015. The audio and transcript will be available on OFCCP's website. For more details about these events and more information about the Final Rule go here.
OFCCP also has provided links on its website to allow employees and applicants to file a complaint if they believe they have been subject to adverse action for discussing pay. The current complaint form is being revised, however, there are instructions for its interim use until the new one is approved by OMB. The form may be filed online, in person at the nearest OFCCP office, or by mail or fax. The How to File a Complaint webpage provides complete information including an opportunity to complete a customer service survey at the bottom of the page.

Berkshire will continue to assess and monitor this situation, and provide information as it becomes available. To learn more, please contact one of our compliance specialists at 800.882.8904 or bai@berkshireassociates.com.