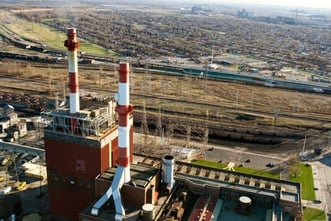 The Office of Federal Contract Compliance Programs (OFCCP) has entered into a conciliation agreement with Hillshire Brands Company, formerly known as Sara Lee Food and Beverage, to settle allegations of hiring discrimination at its location in Storm Lake, Iowa. OFCCP alleged the federal contractor discriminated against White and Black applicants in Production positions. All allegations cover the period January 1, 2012, through at least December 31, 2012. In July 2012, Sara Lee's North American "meat products" operation was renamed Hillshire Brands.
OFCCP contends that analysis of the hiring data submitted revealed Hillshire Brand's selection procedures had an adverse impact on qualified White and Black applicants, as compared to Hispanic applicants. The agreement alleges that 159 qualified White applicants and 80 qualified Black applicants were discriminated against, with a shortfall of 25 Whites and four Blacks. The monetary settlement for this alleged violation is $275,000.
In addition to the monetary and employment-related remedies, Hillshire has agreed to several non-monetary remedies based on technical violations in the Affirmative Action Program (AAP). OFCCP cited violations in Hillshire's recordkeeping, and the requirements to analyze personnel activity, execute action-oriented programs, and implement an auditing process to measure the effectiveness of the AAP. As part of the conciliation agreement, the company agreed to revise its selection process for Production positions, to include clearly listing minimum qualifications and required skills and qualifications on its recruiting materials and job postings.
This agreement highlights the need for federal contractors to develop and monitor AAPs and outcomes effectively. In particular, federal contractors should take time to proactively review their hiring practices in entry-level jobs to make sure all required selection steps are job-related, any basic qualifications are outlined in all postings, and policies and qualification standards are applied to all candidates without regard to race, ethnicity, or gender.