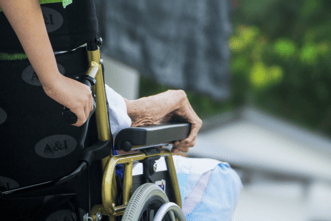 The Office of Federal Contract Compliance Programs (OFCCP) has entered into a conciliation agreement with GGNSC Omaha Hallmark, LLC and Omaha Metro Care Rehabilitation Center, LLC to settle allegations of hiring discrimination at a skilled nursing home facility in Omaha, Nebraska. OFCCP entered into this agreement with both companies because Omaha Metro Center replaced GGNSC as the facility's operator, after the review was initiated but before the agreement was executed. OFCCP alleges that GGNSC discriminated against White and Hispanic applicants for Certified Nursing Assistant (CNA) positions from January 2012 through at least August 2013.
OFCCP contends that analysis of the hiring data submitted by GGNSC, now operating as Omaha Metro Care, revealed that GGNSC's selection procedures had an adverse impact for hiring White and Hispanic applicants as Certified Nursing Assistants when compared to Black applicants, with a shortfall of 13 Whites and 2 Hispanics. The conciliation agreement details that GGNSC will distribute $125,000 in back pay and interest to a total of 149 White and 21 Hispanic class members. Additionally, as CNA positions become available, Omaha Metro Care has agreed to extend offers of employment to 15 eligible class members, including 13 eligible White and 2 eligible Hispanic class members. The requirement to hire 15 eligible class members expires February 28, 2020 if there was no need to hire 15 CNAs, or until the hiring requirements are satisfied, whichever comes first.
In the Agreement, GGNSC is responsible for distribution of the monetary payments to the eligible class members. Whereas, Omaha Metro Care will be responsible for the hiring requirements. Both companies will submit progress reports to OFCCP for their respective obligations.
The important take-away for federal contractors is to know what you are getting into with a merger or acquisition. Omaha Metro Care was not the employer when the alleged violations occurred. However, as the current operator of the facility, OFCCP alleged that they were obligated to participate in the agreed upon remedy.